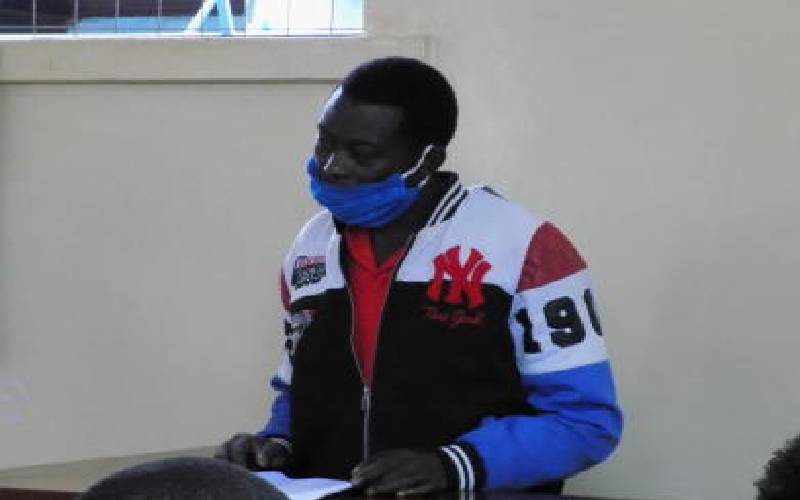 A man has been charged with swindling a land buyer of Sh5 million.
Duncan Wachira (pictured) allegedly defrauded Jatin Sumariya of the money pretending that he was the land seller.
Appearing before Embu Chief Magistrate Maxwell Gicheru, the suspect was charged that between January 20, 2018 and March 12, 2019 jointly with an accomplice who has been charged with the same offence in another court, they defrauded Sumariya of the Sh5 million.
The court heard that Wachira and his accomplice pretended that they were in a position to sell Sumariya a plot, a fact they knew to be untrue. They approached the complainant pretending to be the land owner after learning he wanted to buy land, then disappeared with his money.
Wachira denied the offence and applied to be released on bond so that he could be attending court from home.
State Counsel Victor Ombongi did not object to his application for release on bond but applied that his case be joined with another where a suspect has been charged with the same offence so that they can face a joint charge.
The prosecution also gave copies of the charge sheet to the criminal case and statements of the prosecution witnesses to the suspect.
The magistrate released Wachira on Sh500,000 bond and surety of similar amount. Wachira, however, did not manage to get the bond on the spot and he was locked at the Embu GK Prison.
The case continues on July 15 when it is expected it will be consolidated with that of Wachira'a accomplice.