St Gabriel school shines in KCPE despite tragedy that claimed 12 pupils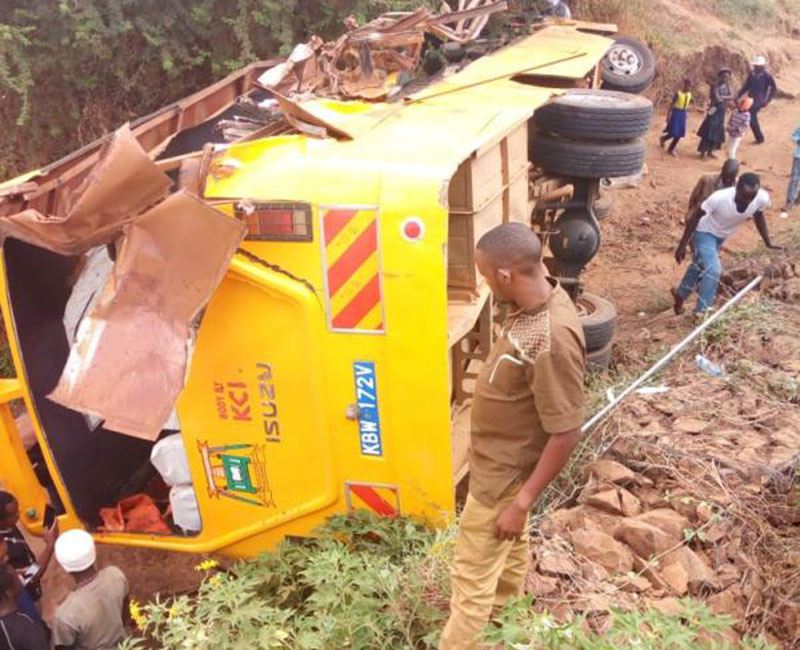 A school that lost 12 pupils in a road accident three months to the KCPE examinations was yesterday basking in glory after the results were released.
Five pupils from St Gabriel Primary School in Mwingi, Kitui County, got more than 400 marks.
The top candidate scored 425 marks, while the second got 423. Three other pupils scored 415, 414 and 404 marks.
Some of the pupils who escaped death by a whisker in the accident and who scored highly were Ashley Mwende (415), followed closely by Faith Mumo, who scored 414 marks. Other accident survivors who got impressive marks were Diana Mwangi (383) and Lynn Mutua (356).
Christopher Nzili, the chairman of the school's Board of Management, said 29 other pupils scored above 350 marks.
"These are impressive results by any standards considering the tragic events we went through only three months to the exam. We are happy for the children," Nzili told The Standard on the telephone. The school posted a mean grade of 373.3
The Catholic-run school was thrust into mourning last August when their bus collided with a lorry at Kanginga bridge, killing 12 pupils. The pupils were returning from an academic trip at the coast.
Meanwhile, at St Josephine Bakhita Primary School in the same county, it was all joy as nine pupils scored 400 marks and above, with the top scorer posting 435 marks.
The same excitement was extended to Malivani AIC Boarding School, where eight pupils scored 400 marks and above.