Embu farmers decry underrepresentation in Miraa Implementation Committee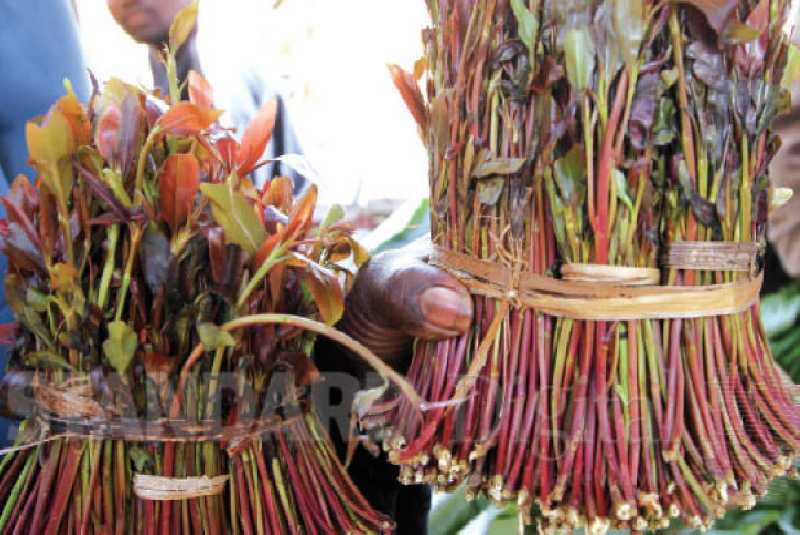 Miraa farmers have complained about the composition of a committee set up to oversee the sharing of the Sh1 billion miraa kitty.
They claimed that Embu County was underrepresented, with only two members on the Miraa Technical Implementation Committee. Meru has 10 members on the committee that was gazetted by Agriculture Cabinet Secretary Mwangi Kiunjuri mid-last-month.
Addressing journalists at Kiritiri market, officials of 15 miraa cooperatives expressed fears that issues affecting Embu farmers might not be addressed properly due to the underrepresentation.
Mbeere Miraa Farmers Cooperative Chairman Silas Ngeranwa said only one miraa farmer from Embu, Mr Jerevasius Nyombyekothe, the chairman of MbeereEmbu Miraa Farmers Union, was on the committee. The other member is Embu County Agriculture Executive Annie Nyaga.
Task force
"We humbly request the President to intervene and add five more miraa farmers' representatives from Embu to the technical committee for fair representation," said Mr Ngeranwa.
The committee's work will be guided by the report of a task force that looked into ways of improving miraa growing and trade.
According to Ngeranwa, Embu miraa farmers were also underrepresented in the task force.
The farmers also found fault with plans by the Government to build the Kenya Miraa Research Institute, the Kenya Miraa Development Agency and the Agriculture and Food Authority in Meru County.
"Why should all the three miraa institutions be built in Meru County. We request one institution to be built in Embu," said Ngeranwa.
The farmers proposed that the Sh1 billion kitty be shared equally between the two counties or Embu get a third of the amount since Meru produces more miraa.