EPZ employees now back to work after two-day strike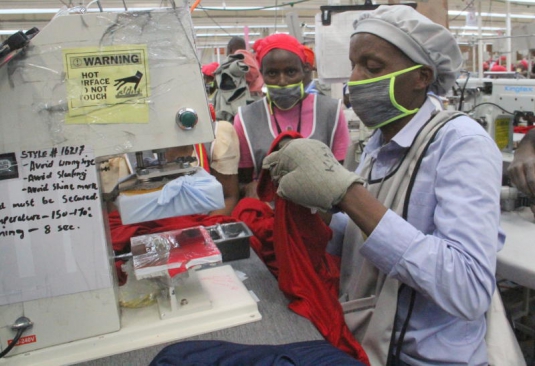 Calm returned to the Export Processing Zone (EPZ) in Athi River yesterday following two days of unrest.
The more than 3,000 employees of New Wide Garments reported to their work places as early as 7am despite a call by their union officials to stay away.
A spot check by The Standard revealed that all workers were back at their workstations except those injured during confrontation with police.
General Manager Rodof Isinga said all workers were allowed back into the workplace without discrimination adding that those injured will be also be allowed to resume as soon as they get better.
"This was an illegal strike and we are aware that it is a section of union officials who are inciting workers. We therefore ask our workers to remain calm and be patient as we address their grievances. We believe in dialogue not demonstrations," he said.
Mr Isinga said the two day strike has cost the company more than Sh10 million since it was not able to deliver orders made by clients abroad.
Those interviewed said they had no option but to get back to work since they are worried about losing their salary.
"We are approaching end month and being away from work might cost us our salary," said Monicah Mwende.
The workers held demonstrations to press for reinstatement of one of their stewards who was sacked mysteriously.
They were also demanding for better pay and improved working conditions from their employer who they accused of harassment.