Murder suspect seized in Mai Mahiu as he returns to crime scene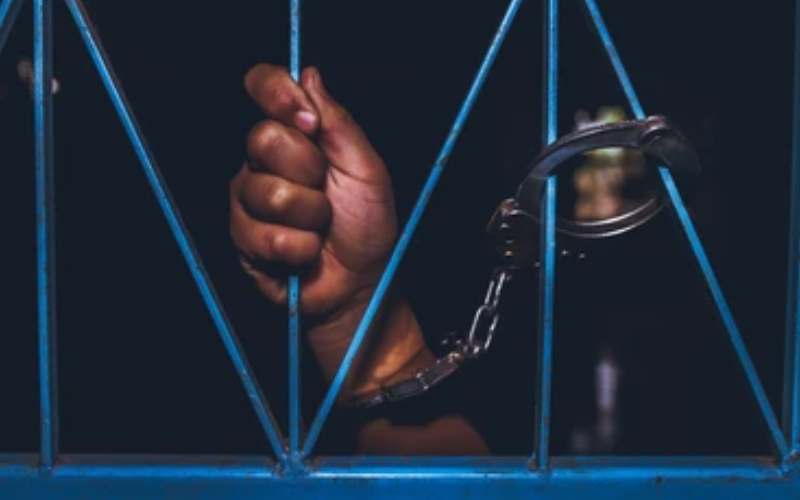 Residents of Mai Mahiu in Naivasha were treated to a bizarre incident after a suspect who had allegedly killed a motorcycle operator returned to the scene of the crime.
Dressed in clothes stained with blood, the man returned to the scene hours after the body of the victim was found dumped off the Mai Mahiu-Limuru Road.
The suspect narrowly escaped death after a mob set on him before police came to his rescue.
Trouble started after a man's body was found lying in a pool of blood near the Italian Catholic Church. He had been stabbed several times and bled to death.
Joseph Njoroge, a witness, said the suspect who arrived later, kept going round the scene before the public noticed his clothes were stained with blood.
Njoroge said that when the man was questioned, he gave contradicting stories and could not clearly state how he ended up with blood on his clothes. "The public beat him up and wanted to burn him, but police managed to rescue him in time," said Njoroge.
Naivasha OCPD Samuel Waweru said the suspect was being interrogated in connection to the killing.
"We had a murder incident in Mai Mahiu and we have one suspect in custody who was arrested at the scene of the incident," he said.
Meanwhile, transport along the Nairobi-Nakuru highway was temporarily disrupted on Monday morning after a middle-aged man was hit by a car.
The accident at Kinungi trading centre, 20km from Naivasha town, sparked protests, with residents claiming there was an increase in the number of fatal accidents on the road.
They attributed the accidents to speeding by motorists. They said majority of the accidents occurred in the morning and evening hours.
The OCPD said the body of the accident victim was collected and remains of the car that was involved in the accident towed to Naivasha police station.