Village where rapists roam freely and 'bribe' elders to settle cases out of court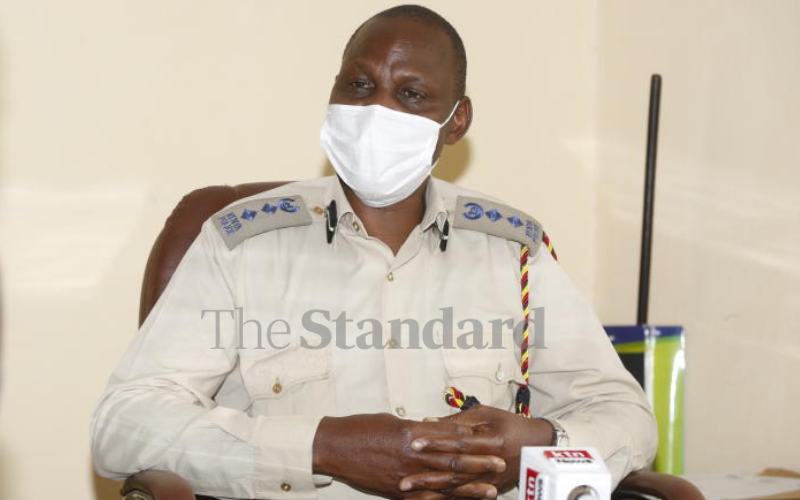 Beneath the lush green terrain of Kiambogo sub-county of Nakuru County lies Kahuho Village.
Kahuho, one of the 35 villages that form the agricultural rich Kiambogo, is a place known for its vegetables, potatoes, and other foodstuffs that feeds Nakuru City and its surroundings.
It is here that we found a 19-year-old teen mother, who resides in a three-roomed muddy house. The form one student fell pregnant after she was raped on November 15, 2020.
For a year, the mother to a three-month-old baby and her family, have been on a quest for justice, a journey that has proved futile. "I only came to know of the incident in May 2021 when my daughter could no longer hide her pregnancy," said her mother amid sobs.
She accused the police and local administrators of frustrating their case. She revealed that she tried reporting the matter to the police but they declined to book it.
A year later on November 12, following pressure from the family, the matter was booked under OB Number 9/12/11/2021.
She claimed that a local government administrator advised them to resolve the matter outside court with the suspect and village elders.
The woman claimed that on November 18, the administrator went to her house and took her other daughter aged 14.
She said that she later learned that her daughter was taken to a hospital for a pregnancy test. "They accused me of selling my two daughters to men. They even claimed that my daughter was given Sh15,000 to bring to me," said the woman.
She termed the allegations a move to defame her.
On December 2, she said she was summoned by junior officers at Elementaita Police Station and promised to be paid Sh50,000 once the rape suspect is arrested.
The officers, she added, promised to force the man to care for her daughter and grandchild. This was on the condition that she told the media the police have intervened.
The suspect, who was allegedly still in the area, is said to have fled on November 18, even after the police promised to arrest him.
Gilgil Sub County Police Commander John Onditi said that the teenager changed her earlier story and said that the culprit didn't rape her. He said the police had detained the suspect earlier for a month but when the victim changed her story, they released him.
Mr Onditi said that he had been informed that the family had refused to undergo DNA test, a claim denied by the family. "How can the test be conducted if the suspect is not in custody," wondered the woman.
JN, 18, is also a victim, having been raped in June 2020. As a result of the beastly act, she conceived and is now a mother to an eight-month-old baby.
JN at the time was a class seven pupil aged 17 and was forced to drop out of school.
"A friend called me to the man's house. He is 20 years old. He raped me," she said. JN's mother said she discovered her daughter was pregnant when she bought a new dress for her but it wouldn't fit. She said that she beat her and that is when she admitted that she had been raped and the man, threatened her if she reported the case.
"The family came to us and told us not to report the incident. They promised us money and said the suspect would care for my daughter after he completes Form Four," the victim said.
Her mother said she reported the matter to the police under OB number 04/4/1/2021, but the police dismissed their case.
"After months of pursuit, the police told us that the two were adults and could make their own decisions even after DNA showed the child was his. The case has never been pursued further and the suspect who was arrested was released," she said.
Elementaita Police boss said the case was not booked in the OB. He urged the family to visit the police and follow up on the case.
KW, mother of a 12-year-old girl, who has autism said that her daughter reported to her that she had been defiled by two boys from her school.
"She said that the boys were waiting for her before forcing her to a maize plantation and molesting her in turns," said the woman.
After the matter was reported, a parade was conducted, the girl identified the boys aged 19. They were arrested but later released and the mother was told that her daughter's claim was false.
David Kinyua, the area children officer said that many cases reported within the village are never resolved. He said that the most affected children are aged between 12 and 16 years.
"Sexual assault cases and child maintenance were rampant during the Covid-19 pandemic," he said. He said that he has suffered threats from suspects when they follow up on cases.
According to Kinyua, suspects who take advantage of the needy families pay them off to keep quiet.
John Muiruri, the chair of Nyumba Kumi, said that elders from other villages were being used by the local administration to resolve some cases.
"We are afraid of reporting cases because they are not being handled legally. We have OB numbers but they remain useless in our pockets," said Muiruri.
He alleged that people with money command police in the area while those who don't have been dismissed. "Perpetrators are no longer hiding. Until they are arrested and jailed, this village will be intoxicated with children assault cases," he said.
John Njoroge, a village elder said that the government is to blame.
"The local administrations are not punished even when they fail to do their work. Children are defiled while the perpetrators who are well off, roam freely," he said.
Area chief Muiruri Hongi denied the allegations that elders have been resolving issues in his office. He also denied claims that he has been frustrating sexual offense cases within the area.
"I refer all the cases brought to me to the police and from there my work is done. At no point have I colluded with the police to negotiate rape or defilement cases outside court," he said.
Onditi said that the police are doing their best. He said that, as far as he was aware, the police are not negotiating sexual assault cases.
"The police are aware that, if found negotiating child offenses cases, serious action will be taken against them," he said.
Shocked at claims that village elders have allegedly been resolving sexual assault cases in the village, he said that, if reported, action will be taken against them.
"I have not received reports on elders resolving sexual assault cases," he said.