Police arrest two, recover cache of firearms in Isiolo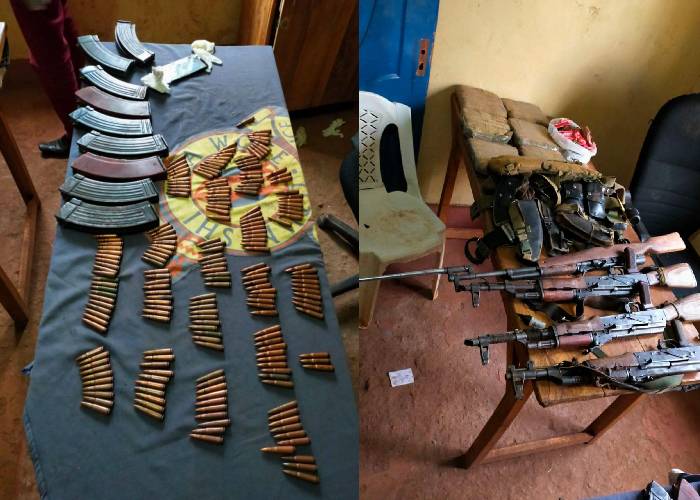 Police on Friday morning recovered a cache of firearms and several rounds of ammunition in Garba Tula, Isiolo County.
According to detectives, the weapons that included three AK-47 assault rifles, one Mark 4 rifle, 203 rounds of 7.62X39mm special calibre ammunition and nine AK-47 magazines were recovered in a house at Kinna Town during 5am raid.
Two suspects, Abdi Guyo, 35, and Amina Mohamed, 30, were arrested.
Police raided the pair's house after receiving tip-off from a resident of Kinna Town.
Also recovered, were six stones of bhang and two numberless motorcycles, suspected to be getaway means used by the suspects.
Isiolo County has, of late, witnessed an increase in coordinated bandit attacks.
Political intrigues and land disputes are major contributors to the conflicts between pastoralists in Isiolo.
The insecurity has also been blamed on the competition for water and pasture in the hot and dry areas.