Rights group decries police brutality in Embu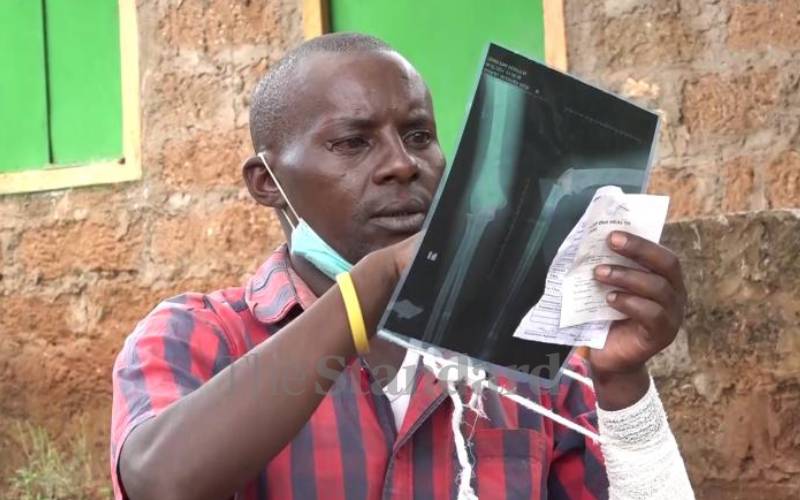 A human rights organisation has decried the low pace of prosecuting cases of police brutality which are on the increase in Embu County.
Doris Namu, from the Independent Medical Legal Unit (IMLU), observed that out of the 50 cases that have been reported in the area over the past three years, only two had been prosecuted.
She said the case of the killing of Kianjokoma brothers is only being hastened due to a public outcry that was followed by protests.
"We don't have to have people staging protests for the police and the Director of Public Prosecutions to do their job," said Namu.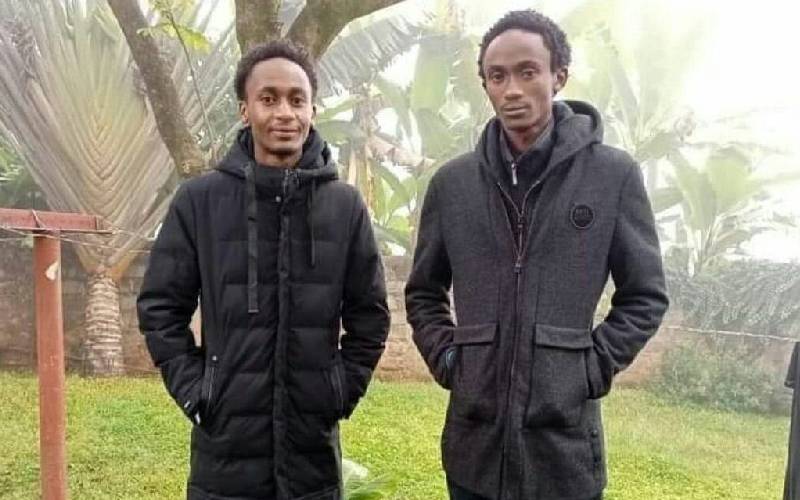 She called on the DPP to move with speed and prosecute the cases filed in the area noting this will act as a deterrent to rogue police officers.
Ms Namu spoke when officials of the IMLU visited Samuel Ireri who is nursing a broken arm after he was reportedly run over by a police Land Cruiser.
Ireri, who spoke from his home in Kathageri, Embu East, said he was walking home around 8pm when a police officer, who was driving the vehicle, dragged him. He fell down and was injured on his hand and leg.
"The officer, who was in the moving car, stretched his hand and forcefully pulled me. I don't know why he did that. The rear tyre ran over my legs," said Ireri.
He added: "When the officer realised what he had done, he started reversing. I believe he wanted to finish me off to conceal the matter. I was saved by boda boda riders."
Ireri said the cruiser belonged to Kathageri Police Station. "It took the intervention of the area OCS for the police driver to pay for my X-ray."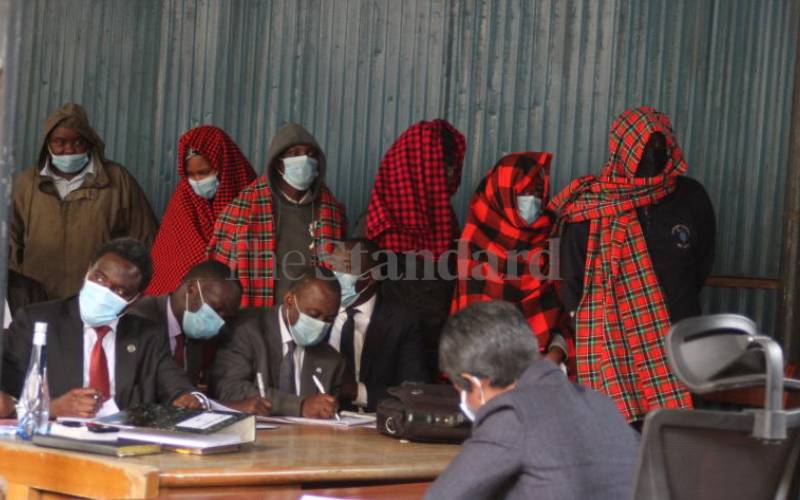 Ireri, who wonders why his case has not taken off even after he filed a P3 form, claims the offending officer has been threatening him.
His wife, Catherine Warieme, is demanding compensation.
"I understand this is not the first time the officer has done such a thing yet he has not been punished. My husband is lucky to be alive today, the officer wanted to kill him. We are asking the government to ensure my husband is compensated," Warieme said.