Battle to replace Bonchari MP heats up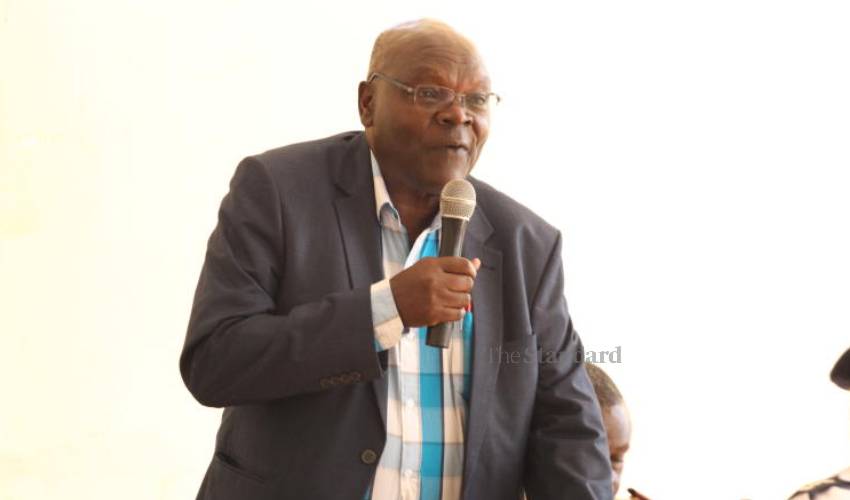 Opposition candidates claim there is a plot to rig the Bonchari by-election.
Led by Orange Democratic Movement (ODM) Kisii branch secretary Henry Moracha, the candidates and their supporters allege that voter intimidation is on the rise ahead of the by-election scheduled for May 18, 2021.
The seat fell vacant following the death of former Member of Parliament John Oroo.
"There has been harassment and intimidation. The United Democratic Alliance (UDA) and ODM supporters have been the targets. The by-election should not be used to cause division," said Moracha.
Claims refuted by Jubilee Party candidate, former Bonchari MP Zepedeo John Opore.
According to Bomorenda MCA Protus Moindi, the alleged plot threatens the state of peace that the country has enjoyed in the spirit of the handshake between ODM party leader Raila Odinga and President Uhuru Kenyatta.
"We have a few individuals who have imaginary powers. They have continued to misuse their offices for way too long. Let the electorate choose whoever they want. We want a free and fair election," said Moindi.
Kiogoro MCA Samwel Apoko, who was elected on a Jubilee Party ticket, but is currently campaigning for UDA's candidate, said voters must be allowed to freely exercise their right to vote.
"It is not for an individual to decide who will Bonchari's next MP. Let us allow the electorates to decide on who is most suited to lead," said Apoko.
Responding to the allegations, the Independent Electoral and Boundaries Commission (IEBC, through Returning Officer Benson Ambua, assured that it will conduct a free and fair election come May 18.
"We will follow the law to the letter," said Ambua.
Other candidates cleared by IEBC to contest in the forthcoming by-elections, aside from Opore, include Pavel Oimeke - who will fly the ODM party flag, and John Oroo's widow, Terresa Bitutu of UDA.