Audit says World Bank project is on private land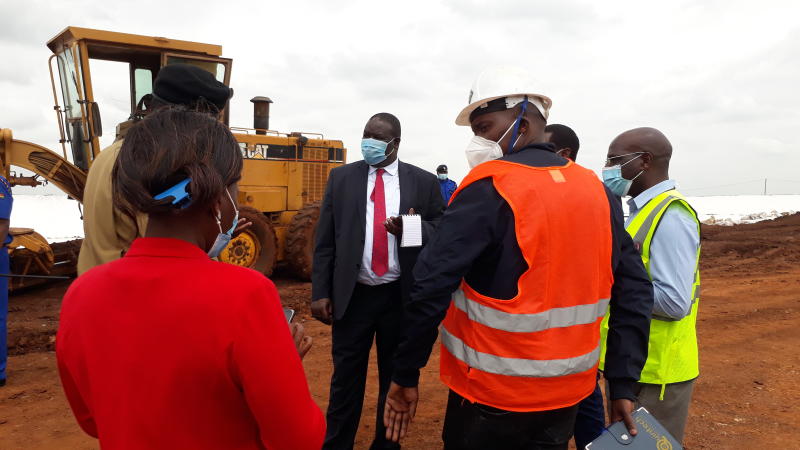 MPs are investigating how a State agency paid more than Sh135 million for land but failed to transfer ownership documents, exposing taxpayers to a possible loss.
State Department of Housing and Urban Development wired Sh135, 470,000 to Chosen Builders Investment for a 50-acre parcel in 2018. The firm is, however, still holding the title deed.
Members of the Public Accounts Committee yesterday learnt that the parcel was acquired for the construction of Murang'a Sanitary Landfill Project that is jointly funded by World Bank.
Documents tabled before the committee chaired by Ugunja MP Opiyo Wandayi show that World Bank had since spent Sh700 million in the project that now sits on private land.
Mr Wandayi and Garissa Township MP Aden Duale yesterday demanded to know why it had taken more than two years to have the title deed transferred to the State Department. "Is the World Bank in the picture, as we speak, that there is a dispute on the land on which their project sits?" posed Wandayi.
Mr Duale questioned why the department had not raised concerns that the land seller was still holding on to the title deed, even after receiving full payment for the parcel.
The MPs raised the issues when Housing Principal Secretary Charles Hinga appeared before the committee. The PS sought more time to provide documents around the transaction.
The watchdog committee is investigating the matter after it was flagged by Auditor General Nancy Gathungu in a special audit on land compensation by the National Land Commission.
According to the special audit, the project was meant to solve solid waste management in Murang'a, Kiambu and Nairobi counties, but has since been degraded to only cover Murang'a County without any justifiable reason(s) being provided.