Court puts Sengwer eviction on hold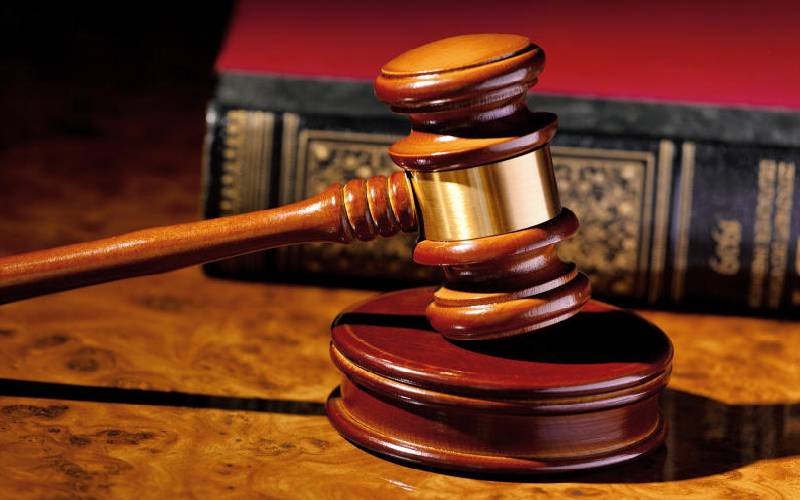 The Court of Appeal in Eldoret has stopped the government from evicting members of the indigenous Sengwer community from Embobut Forest in Elgeyo Marakwet, pending the hearing and determination of their appeal.
The community had moved to the Court of Appeal after the Environment and Land Court (ELC) on May 20, 2020 dismissed two consolidated petitions challenging the eviction notice.
In the petitions, the applicants had challenged the eviction of members of the Sengwer indigenous community from Embobut Forest in Cherangany Hills, contending that it was their ancestral land. Aggrieved by the ELC's decision, the community moved to the Court of Appeal seeking a conservatory order suspending evictions from Embobut Forest.
Justices Hannah Okwengu, Fatuma Sichale and Daniel Musinga noted that the issues raised in the appeal were arguable and not frivolous.
"These are issues that will obviously be determined at the hearing of the appeal. It suffices that for those who may be legally in the forest, the appeal will be rendered nugatory if they are evicted before the appeal is determined," the court held.
Conservatory orders
The court granted conservatory orders pending the hearing of the appeal and held that the status quo be maintained in Embobut Forest.
"We do grant the applicants' motion to the extent of issuing a conservatory order that pending the hearing and determination of the appeal, the status quo in Embobut Forest as of today do remain in force, which means that those who are occupying forest land as of today should not be evicted, but no new persons should be allowed to occupy forest land," the judges ruled. In the last year's decision, the ELC ruled that the forest was public land that had been gazzetted as a national forest by the colonial administration in 1954 before it was declared a Central forest in 1964 and that it would not be used as community property.
"The proclamation and subsequent gazettement of Embobut as a forest reserve and thereafter as a central forest protected by the State has not been disputed. The forest, having been proclaimed a forest reserve and gazetted as a central forest in 1964, then forms part of public land as defined by the Constitution, which is the supreme law of Kenya," Justice Stephen Kibunja had ruled. The court ruled that no evidence had been tabled in court showing the legal ownership of the Embobut Forest by the community.