Lawyers demand fair hiring of next CJ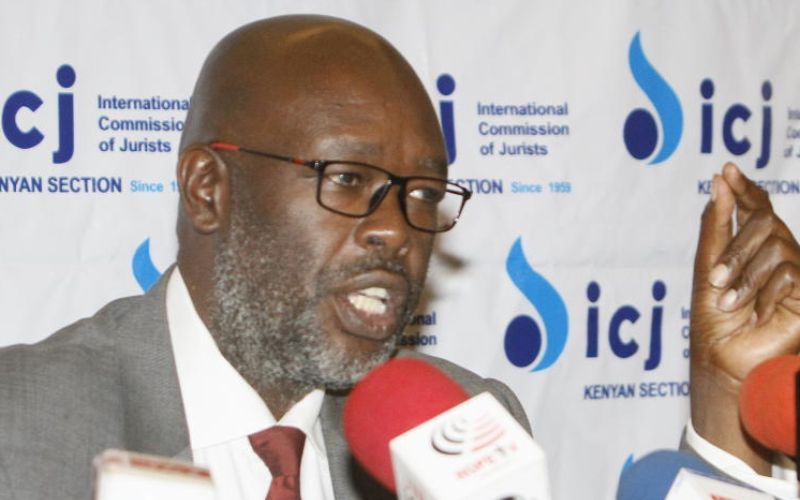 Legal experts want the Judicial Service Commission (JSC) to open up to public the process of recruiting the country's next Chief Justice.
Through the ongoing series of webinars dubbed "The next CJ of the Republic of Kenya," International Commission of Jurists – Kenya say a CJ is a very important position for stability of the country and that everything should be done to get the best candidate.
The webinars have been attended by lawyers in academia, civil society, private practice as well as the public.
Yesterday, ICJ-Kenya through its chairman Kelvin Mogeni issued a communique summarising the views expressed.
"Chief Justices in the region are critical in ensuring political stability. However, they remain at the centre of attacks from the Executive and Legislature. Kenya's stability is vital in the African continent and the Great Lakes Region," said ICJ-Kenya.
Judicial threat
The institution said there is need to deconstruct the narrative that the Judiciary is the third 'leg' of government, often connoting its subservient nature to the other arms of government.
ICJ-Kenya said there is unanimity that Kenya's Supreme Court has not realised its full potential in Kenya as well as regionally by curving its space in the global jurisprudential arena.
It said the next CJ must therefore actualise this dream by providing leadership in the development of jurisprudence, reduction of case backlog, resource mobilisation and eradication of corruption in the Judiciary.
"JSC must guarantee constructive and meaningful public participation in the process of recruiting the next Chief Justice and judge of the Supreme Court, safeguard the commission's independence and observe provisions provided for in the Constitution and regional and international principles in recruiting the CJ," said Mogeni.