Father's anguish after daughter was secretly buried in US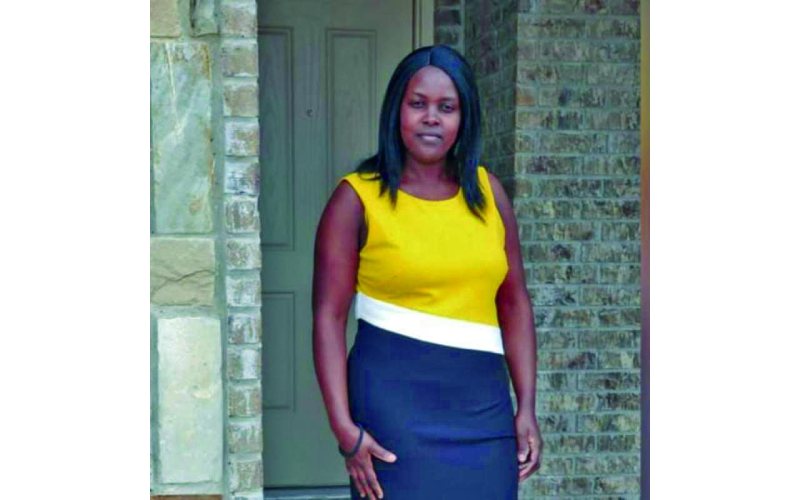 A Kenyan man yesterday narrated to a US court his anguish after his daughter, who allegedly drowned in a bathtub in her house, was secretly buried by her partner.
The court heard that Dorothy Bosibori Ong'era's remains were secretly sneaked from a morgue and buried at Emerald Hills Memorial Park in the United States without her parents or children after she died on December 16, 2020.
In the case that streamed worldwide via YouTube and Facebook, David Ong'era asked for orders to exhume the body for an independent autopsy to establish the cause of his daughter's death.
Ms Bosibori, a mother of six, is said to have drowned in a bathtub at her house in Texas and was buried on December 28, 2020 by her partner. The first autopsy ruled out foul play in her death.
Yesterday, the family's lawyer told Justice Brooke Allen of Tarrant County, Fort Worth in Texas that they had filed a motion seeking orders to exhume the body to conduct an independent autopsy.
"The circumstances have changed and we have now filed a motion for the body to be exhumed for an independent autopsy," said Ong'era's lawyer, Amy Lawrence.
She said; "We do not know whether she was buried or cremated." The lawyer said the family was worried that if the body remains buried for long, the autopsy may not reveal the correct result.
Public cemetery
The family questioned the motive of Bosibori's partner, Obadiah Kinara, for secretly burying her body in a public cemetery, saying he had no legal rights to do so as he was not the next of kin or husband. Ong'era said Mr Kinara had no legal right to bury her daughter's body as the two had no legally recognisable relationship. He accused Kinara of isolating them from burial arrangements.
"We couldn't view the body at the hospital because we were told it was in the examination room. We could also not visit her house as it was a crime scene," said Ong'era.
He said he rushed with his wife to the hospital where their daughter had been taken and on arrival, a doctor, a nurse and a champlain broke the bad news that she had died.
"We went to Mr Kinara's house in shock and we could not discuss anything about her burial," he said, adding: "We later spoke to him about the funeral and from that day he blocked us."
Ong'era said he later received a call from the chaplain of the hospital saying the body could be moved from the examiner's room and taken to a funeral home. "When we went to the hospital, we did not find the body at the examiner's room. We tried to call Kinara but we could not reach him as he had blocked us," he said.
He said the last time he saw his daughter was on December 16, 2020 and that since she died, not even her children,had seen her body.