Why Uncle Harold fears BBI will reduce offertory at his church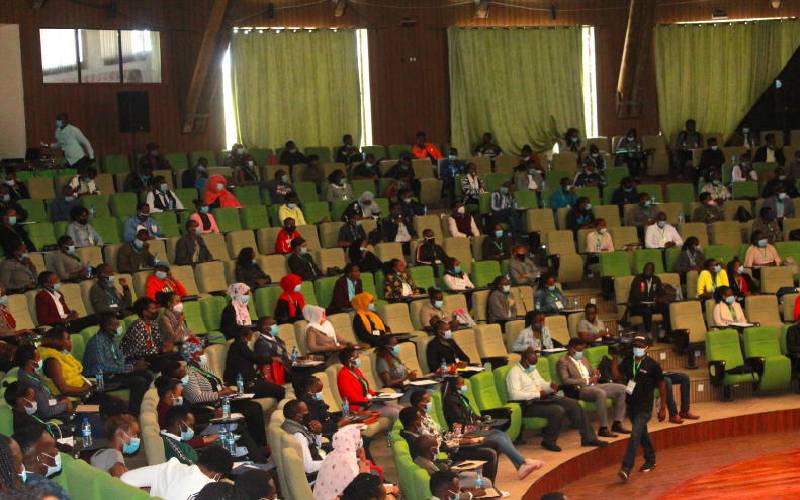 Uncle Harold has been moving around Gitegi convincing locals that the Covid-19 vaccine could land in Kenya any time from now; and sooner than expected, because Kenya is at the equator.
It was my mistake. I had told him that earth rotates faster at the equator. I was explaining to him why launching satellites around the equator is preferred, but Harold picks what he wants from a conversation and uses it as he wishes. And then makes you responsible for his flawed interpretation.
But with the coronavirus still the single-most dangerous animal roaming the earth, and Western countries competing to produce a vaccine, Harold is trying to keep locals hopeful.
For two reasons. It is said that when one has hope to cling on to, problems hit them softly. But mostly, because a lot of people in Gitegi have been travelling far and wide to seek the services of witchdoctors to help them keep Covid-19 at bay, as a result Sunday contributions at HAHA church have been waning by the day.
And Harold will give a foot before he can relinquish a shilling from the offertory box.
When he talks about a possible arrival of the vaccine in record time, I am sorry for the people that believe him and laud his questionable prophetic skills.
On the other hand, I am excited he is calming the nerves of a people so disturbed especially because rumour was circulated that Covid-19 came from bats, which are common in Gitegi, and the source of the rumour, Harold, relayed that information without batting an eyelid.
This is the same man who started drinking alcohol so he could be one with sinners and would thus understand them better in a bid to convert them to Christianity. He is a pastor at Harold Assemblies of Holy Associates - HAHA. "Even Christ was rebuked for dining with sinners," he told me one evening as his cauldron of liquor emptied.
Harold, Gitegi's self-declared most influential person, has been gaining, and losing, followers fast in the last few months because of his wavering stand on BBI.
He is a good dancer, as he is always shifting his beliefs.
During elections, he 'eats' from every politician. The chameleon he is, Harold is always quick to pretend to support the candidate he is with without raising suspicions.
Flip flop artist
He is playing the same game with BBI. Harold doesn't take the highest bidder, he goes for any bidder. And any bid. Which explains why he was an ardent Biden supporter.
When a senior proponent of BBI sent him money to help campaign for the BBI, Harold, after unsuccessfully demanding to be sent 'ya kutoa', that Sunday reminded his congregation that all leaders drop from heaven 'ready made' and thus the faithful had an obligation to honour what their president was supporting.
"If the president tells you to leave your girlfriend, you do that without question. He is an authority placed there by God," he said, avoiding eye contact with Sue, who is an usher, treasurer, Sunday school teacher, deaconness and drummer.
But a week later, a fierce critic of the BBI paid Harold a visit at Gitegi's Kwa Fita, a dingy joint where locals eat for as little as Sh10, and where strands of soot lick soup like ghostly tongues of the rafters sagging with cobwebs.
"BBI will increase the burden on the taxpayer. We will not be able to pay all those people who will hold power and the cost of living will shoot through the roof."
Harold could not understand how anything was capable of shooting past that soot-laden roof, but once he heard his faithful would be paying too many taxes they would possibly renege on contributing their usual offertory, he knew what he needed to do.
That Sunday, he labelled BBI a forbidden fruit. "Do not eat that thing," he ordered a nodding congregation.
I was the only person that raised a hand to oppose his allegations because I believe the forbidden fruit remains the avocado.
Download the BBI Judgement by all seven Judges - Civil Appeal No. E291 of 2021