President Uhuru rebukes Kinoti over PEV cases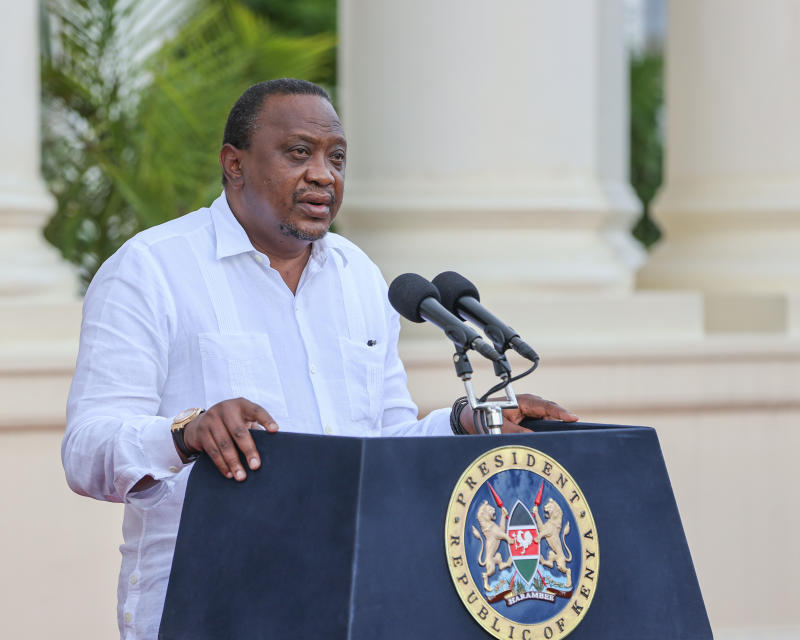 President Uhuru Kenyatta has, without naming names, chastised DCI boss George Kinoti Monday's declaration to reopen some closed 2007/2008 post-election violence cases.
Kinioti's sentiments kicked up a controversy and political pressure that saw him eat his words on Tuesday 'clarifying' that he was not reviving the cases but investigating new threats.
On Monday, he disclosed that he had received a complaint on September 15 that some people had started profiling certain communities that caused fear among the purported victims.
But Speaking at Kenyatta International Convention Centre in Nairobi on Wednesday, the Head of State was quick to disagree with him, revealing he only got to know about Kinoti's sentiments from the media.
"Wale ambao wanajaribu kuchimbua makaburi, wasifikiri wanacheza, mimi siwezi kubaliana na mambo kama haya (I don't agree with those trying to dig up old graves)," he said.
The Head of State said the matters had been buried and political stability was paramount.
"You don't think before you talk, you don't think before you act. You must always think before you do something," he said, urging Kenyans to be faithful to stability, peace and unity of the nation that was thrown into dark moments 12 years ago.
The declaration that the State would revisit the 2007/2008 post-election violence cases invoked criticism largely from high profile individuals forcing Mr Kinoti to clarify his remarks.
Kapseret MP Oscar Sudi accused him of being used to settle political scores at the expense of peace in the Rift Valley.
Kinoti had told victims of the 2007/2008 post-election violence who were recording statements on Monday that investigations had kicked off.
"We went there for three weeks to investigate. The locals confided in us that they were receiving threats," he said.
Kinoti delinked police activities from political interference saying the law enforcers were keenly fulfilling their duties.
But this did not go well with a section of leaders with MPs allied to Deputy President William Ruto accusing Mr Kinoti of being a hatchet-man in a bigger scheme to botch his (Ruto) 2022 presidential ambitions.
"The political circus and shenanigans Kinoti has been taken through by these political brokers and conmen, from the fight against Corruption to now an attempt to drive ethnic animosity in the Rift to rescue BBI is appalling," said Kikuyu MP Kimani Ichungwah.
The DP also waded into the matter, tweeting that the DCI boss' statement was aimed at provoking ethnic hatred.