Man loses custody of children to mother-in-law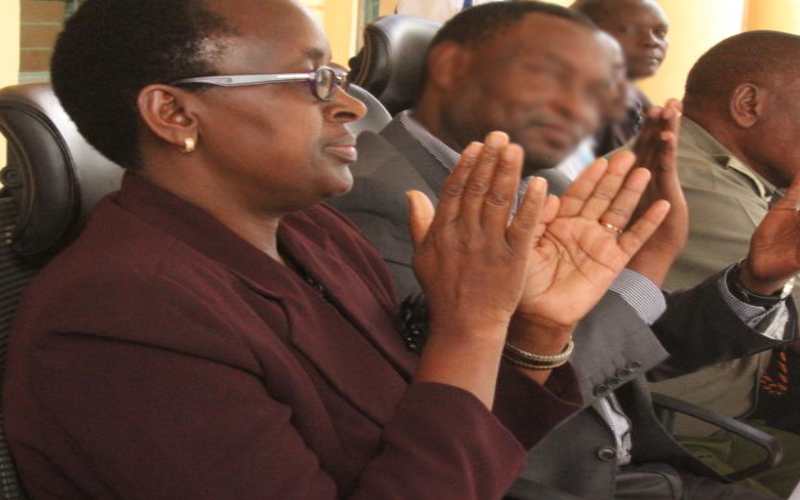 A man has lost the custody of three children to his mother-in-law after a High Court dismissed his case.
High Court judge Justice Wanjiku Cherere (pictured) dismissed an appeal by the man, named in court papers as NMO, and ruled that the court had not been persuaded to interfere with the decision of the chief magistrate's court.
"I am not persuaded to interfere with the verdict by the learned trial magistrate. Hence, the appeal fails. Since this is a family matter, each party shall bear own costs," stated Justice Cherere.
TAO, who is the grandmother of the minors - SD, IAM and NEM, filed suit in the lower court against her son-in-law, NMO. In the suit, she sought orders vesting actual and legal custody of the minors to her. This was, however, opposed by NMO who urged the court to dismiss the suit with cost.
The woman told the court that the man and his wife (her daughter), now deceased, had a troubled marriage where the children were exposed to violence.
She further told the court she was in a position to take care of the children until they attain the age of majority.
One of the minors, SD, was 17 in 2017 when the case was heard. She recalled that her father rarely visited home and when he did, he was violent to her mother. She also recalled that NMO beat up her step-brother, MD, who then left home and never returned. She described her father as one who had a bad temper and was afraid that he could be violent to her too.
She testified that she had been living with her maternal grandmother since her mother died. She said she did not know where in Migori her father lived and that he had never visited them.
Failure to provide
The court heard that it was her grandmother and uncles who paid school fees and upkeep for her and her siblings.
MOO, the minor's uncle, testified that his sister had complained about NMO's cruelty and failure to provide for the children. He stated that his mother was in a better position to take care of the minors.
The father in his testimony told the court that SD, IAM and NEM were born in 1999, 2011 and 2015. In 2018, SD was over 18 years and was waiting to join university, IAM was in Standard Eight and NEM was in pre-unit. He denied neglecting his wife and children or being violent to his wife.
The man said the children were handed over to their grandmother in 2016 when their mother was lying sick in hospital.
He explained that he beat up his son MD to discipline him because he was naughty but that they had made up and he was a Fourth Year university student in 2018.