Regional lobby gives CS Amina thumbs up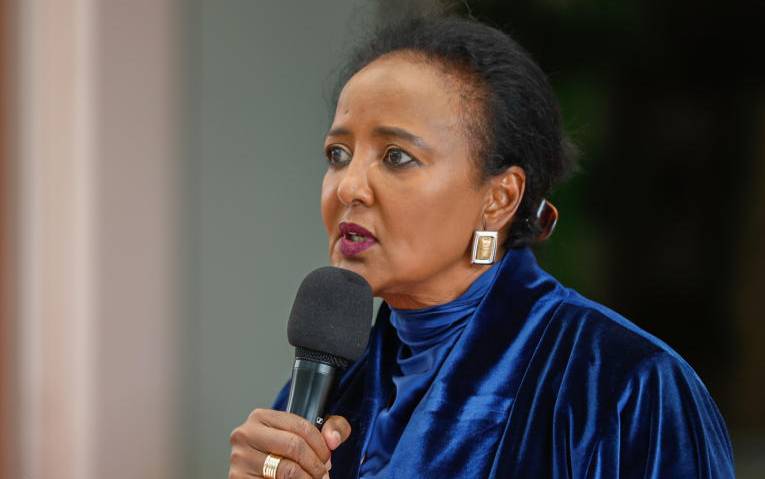 A 12-member state business lobby has thrown its weight behind Sports Cabinet Secretary Amina Mohamed's bid for the World Trade Organisation (WTO) director general's position.
The Great Lakes Region (GLR)-Private Sector Forum (PSF) said Amina's candidature presents an opportunity to drive the reform agenda on matters of international trade at the global body.
In a joint statement, GLR-PSF and the International Conference on the Great Lakes Region Executive Secretariat said they are banking on Amb Amina's credentials as a committed international civil servant with a distinguished career in both public and foreign service.
"As the first woman to chair the General Council at the World Trade Organisation (WTO), Amina has gained a sharp appreciation of the inherent power of trade and private sector to drive economic growth, create employment opportunities and stamp out poverty. It is no surprise, then, that business has a preeminent place in her overall strategy for the continent," said Richard Ngatia who chairs the lobby.
The Geneva-based WTO is seeking a replacement for Brazil's Roberto Azevedo, who is stepping down in August.
Amina is among three candidates from Africa. The others are Nigeria's Ngozi Okonjo-Iweala and Abdel-Hamid Mamdou of Egypt.
Other contenders are former UK Trade Secretary Dr Liam Fox, Jesús Seade Kuri of Mexico, Moldova's Tudor Ulianovschi, Saudi Arabia's former Economy Minister Mohammad Mazia al-Tualjri and Yoo Myung-hee, the current Trade Minister of South Korea.
Other business groups that have endorsed her include the Kenya Private Sector Alliance (KEPSA) and the Kenya National Chamber of Commerce and Industry.
They both noted her experience and expertise as a diplomat, having previously chaired the WTO General Council in 2005.
The CS had her 15-minutes when she made her presentations to the 164 member states' representatives at WTO headquarters in Geneva, Switzerland, before facing a 75-minute grilling session with journalists over her plans for the global trade body two weeks ago.
While sharing her vision for the organisation, she said her work in multilateral trade relations and negotiations will set the agency on a transformative path.
"I am running on my experience, my vision for the organisation and my commitment to reforms. Every country wants to walk away feeling they have achieved. That is what WTO does for its members," she said.
The incoming WTO boss faces an unprecedented set of challenges such as intensifying global trade tensions, rising protectionism as well as a coronavirus-induced dive in global trade.
In its more than two decades WTO has failed to create uniformity on needed changes. Some poor countries have haggled over removal of certain subsidies while their richer counterparts have called for their continuation.