Matiang'i backed as Gusii community kingpin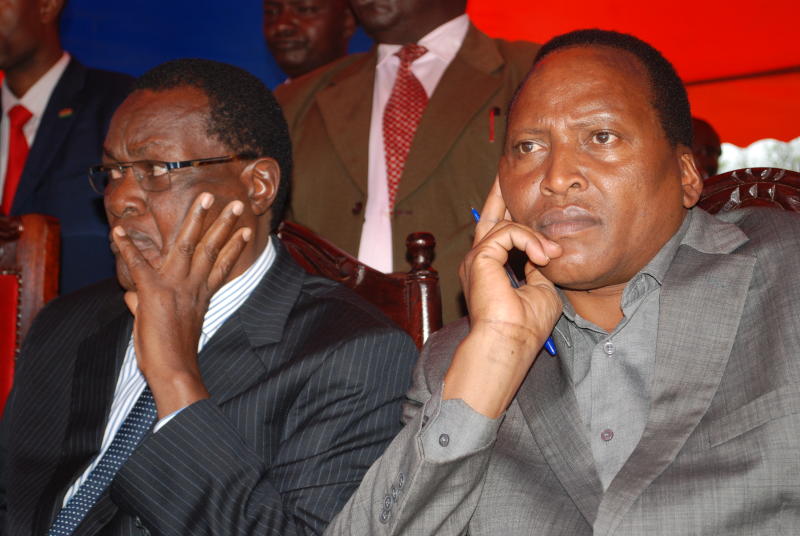 Anyone seeking Gusii community's support ahead of the 2022 General Election will have to go through Interior CS Fred Matiang'i.
Speaking during an end of year party at his Mosocho home yesterday, Kitutu Chache South MP Richard Onyonka (pictured) said the Gusii community was determined to be at the political high table after the 2022 elections.
Mr Onyonka said the community had resolved to rally behind Dr Matiang'i, warning politicians from the community fighting the CS that they were committing political suicide.
"I would like to warn my fellow legislators from Gusiiland fighting Matiang'i to beware that they risk sinking into political oblivion. The CS enjoys the support of the entire community, which has almost two million voters," said Onyonka.
He said Matiang'i currently enjoys the support of Kisii and Nyamira governors, senators, MPs and woman representatives and called on elected leaders from the two counties to unite to ensure that the community boosts its bargaining power ahead of 2022.
The legislator said he has enough experience to know where the country is headed politically, and cautioned elected leaders against misleading the community.
"The Gusii community is positioning itself for the future, let no leader mislead the people to support someone who is not popular for their own selfish gains; let our people make a wise decision," he said.
Onyonka said the community was waiting for the final outcome of the Building Bridges Initiative report before making a decision on its political future.