UN warns on rising HIV cases in teens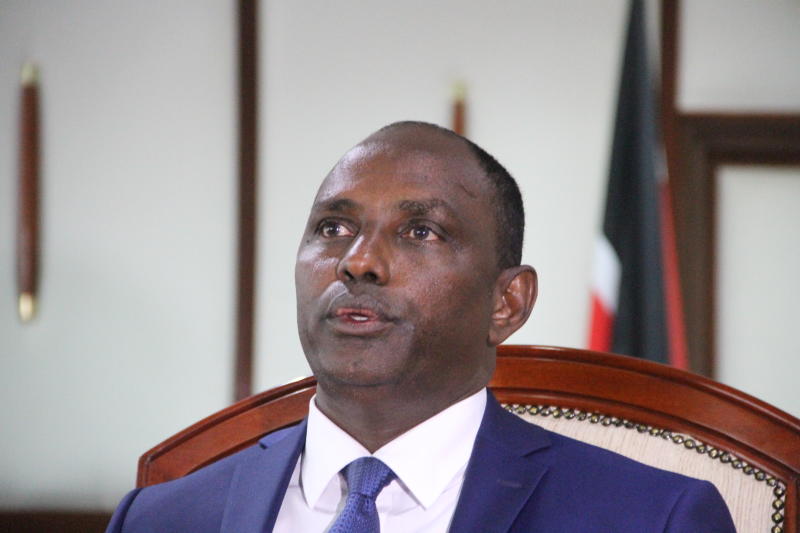 The United Nations has warned that despite a reduction in HIV and Aids infections over the past few decades, there is still cause for worry, particularly in Africa.
United Nations Population Fund Executive Director Natalia Kanem yesterday said the worry emanates from rising infections among the continent's teenage girls.
"Because of the rapidly growing population in Africa, the most youthful continent, while we make progress, we are tending to stay in the same place. That is why in Nairobi, we are calling for accelerating the potential that the Cairo Programme of Action calls for," Dr Kanem said.
Kanem and acting Treasury Cabinet Secretary Ukur Yatani (pictured) were speaking during a press conference at the ongoing Tokyo International Conference on African Development in Yokohama, Japan.
According to a 2018 Unicef report, around 30 teenagers aged between 15 and 19 are infected with HIV and Aids each hour across the world. Two-thirds of these new infections are recorded among girls.
The unfolding crisis will form one of the leading points of discussion for the upcoming International Conference on Population and Development (ICPD), which is scheduled to take place between November 12 and 14 in Nairobi.
"Unfinished needs include one in five women who cannot meet their family planning needs as they wish, one in three women who were married before the age of 18, and one in three women who face sexual and gender-based violence.
"Among the causes of death among teenage girls, pregnancy complications are right at the top," said Kanem, shedding light on some of the issues to be discussed at the ICPD summit.
Mr Yatani said the organisation of the conference had faced multiple challenges in terms of financing and planning.
"Universal health coverage is one of our key pillars, which will enable us to eliminate poverty and establish a legacy of prosperity," he said.