City lawyer to face charges over son's killing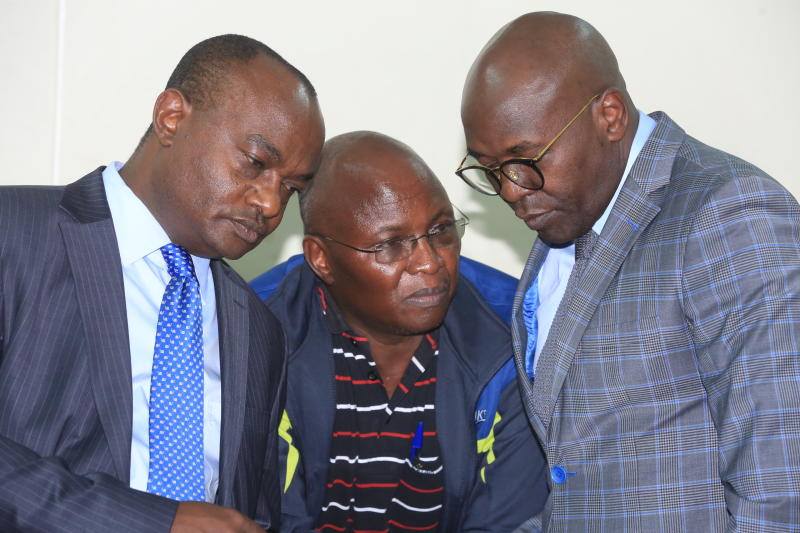 A prominent city lawyer could today be charged with either murder or manslaughter following the killing of his son.
Assa Nyakundi yesterday appeared at a Makadara court.
He had been in hospital since the March 17 shooting of his son, and yesterday, when he was taken to court, the court directed that he be detained at Muthaiga Police Station awaiting formal charges today.
Investigating Officer Oliver Nabonwe told the court that subject to directions from the Director of Public Prosecutions, they might charge the lawyer with murder or manslaughter.
The prosecution, through the homicide detective from the DCI, requested the court to grant them one more day to complete investigations.
Taken over
The new investigating officer from the DCI homicide unit has taken over from the Starehe DCI.
"We are aware that the respondent herein Assa Nyakundi was discharged from the hospital yesterday. We are making this application so that we can process him and visit the alleged scene of crime," Sergeant Nabonwe said.
Defence lawyers Ken Nyaundi, Cliff Ombeta, Ken Bosire and Sam Nyamberi did not oppose the application by the prosecution to have Nyakundi detained for one more day. They, however, appealed to the court to release him on favourable bail terms today.
Makandara Chief Magistrate Heston Nyaga granted the prosecution one more day to process Nyakundi.