Probox drivers get away with traffic rules violation, matatu crew says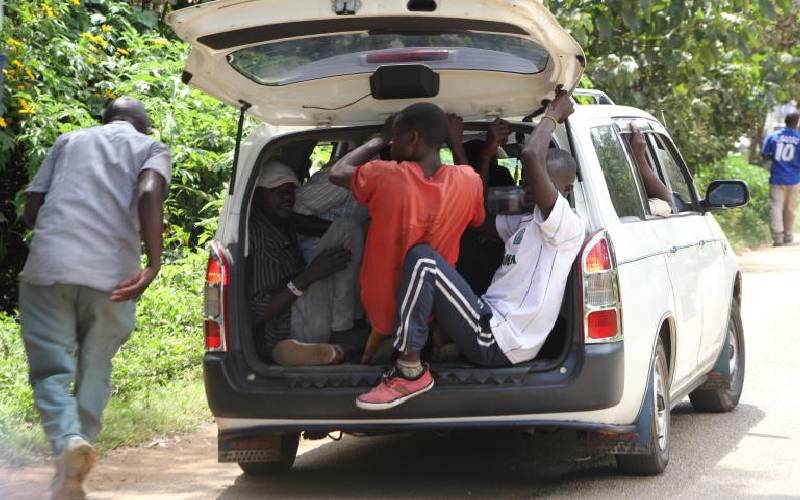 Matatu operators have asked police to treat them the same way as Probox operators.
Under the Matatu Owners Association, the operators in Nyanza said they are tired of being harassed by police officers who ignore Probox operators who violate traffic rules.
They threatened to disrupt public transport within 21 days if their grievances are not addressed.
Led by their lobby chairman Sam Ndiege, the operators said many Probox vehicles violate traffic rules as stipulated by the National Transport and Safety Authority.
Ndiege said they would petition county police commanders from Homa Bay, Siaya and Kisumu over the matter.
"We want each of the commanders to respond to our petition within 21 days, then we will know what action to take," Ndiege said.
The violations they accused Probox owners include carrying excess passengers and lacking seat belts.
"A Probox should carry four passengers, but they carry up to 13 people," Ndiege said.