Maize farmers call for vetting to beat cartels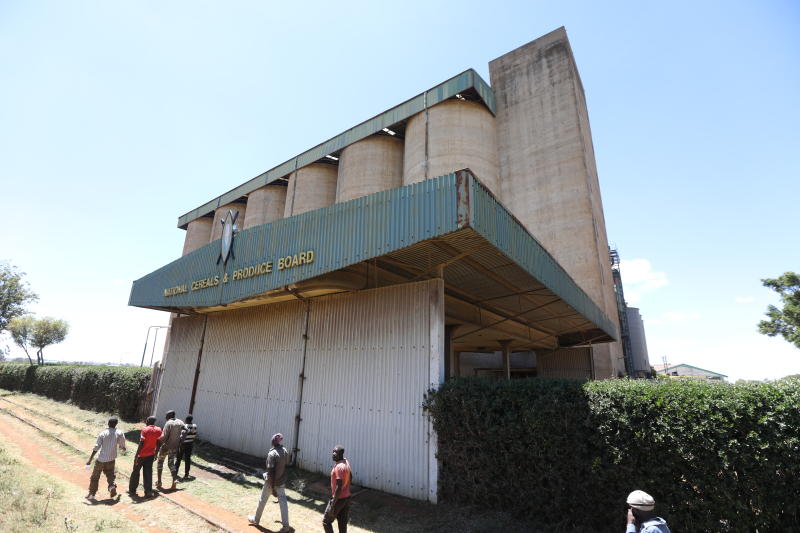 Maize farmers now want an enhanced vetting process involving genuine farmers' representatives, government officials and religious leaders as the State prepares to purchase grains.
President Uhuru Kenyatta on Thursday directed the National Cereals and Produce Board (NCPB) to open its stores and buy from farmers two million 90kg bags in Strategic Food Reserves (SFR).
North Rift farmers, while welcoming the president's intervention, said loopholes and irregularities in handling supplies that led to frustration of farmers and benefitting traders and cartels last year should not happen.
Farmers said representatives and committed vettingcommittees should ensure only produce from genuine farmersare delivered to the NCPB once the purchase begins.
"Farmers' representatives know well their fellow maizeproducers and they should be engaged in vetting committees in all buying centres and depots. National and county government agricultural officials should be held liable in case of any irregularities in the buying process," said Jackson Kwambai, a farmer in Moiben.
"Farmers who intend to supply over 10,000 bags of maizeshould report to county directors of agriculture for clearance, those with above 500 should be cleared by sub-county heads and extension officers should clear those with less than 500 bags," Kwambai suggested.
As the farmers spoke, sources indicated that they have already packed their produce in lorries and tractors awaiting NCPB to open its gates.
Crowded
It is expected that maize purchasing points will be crowded as farmers compete to meet the two million-bag target.
Most farmers recorded a bumper harvest in the current season even as most of them still have the previous year's harvests in their stores.
"County commissioners should closely monitor the buying process once the stores are opened. Most farmers are ready to supply their produce and are currently waiting for announcement from the cereals board when they will start receiving supplies," Kwambai said.
Christopher Kiptum said farmers should not be kept in long queues, adding that unscrupulous traders and cartels take advantage of frustrated small-scale farmers and buy their produce at throw-away prices, which they later sell to NCPB.
Kimutai Kolum, another farmer, urged the state to consider raising the two million-bag target to at least four million and pay producers promptly on supply.
"Most farmers recorded good harvests and the set two million bags can be supplied within the shortest time or even a day because it is countrywide," Kolum said.