Police to don new uniform on Jamhuri Day, officials say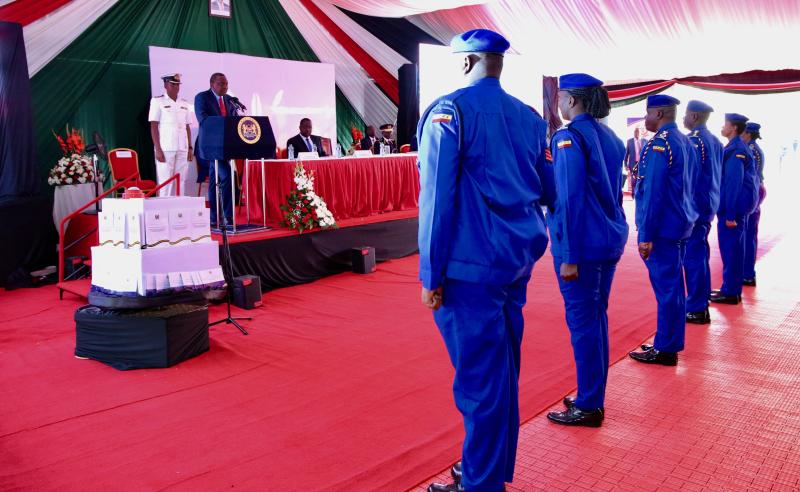 Police will wear their new uniform during this year's Jamhuri Day celebrations.
This will mark the launch of the uniform that would be used as the official attire for the National Police Service.
The National Youth Service (NYS) has been tasked to make the new attire.
"They are burning the midnight oil to beat the deadline of distributing the uniforms to officers ahead of the launch on Jamhuri Day," said an officer aware of the plans.
Inspector General of Police Joseph Boinnet said involving the NYS would cut the cost of making the uniform for more than 60,000 officers.
Awarded tender
A deal signed by Boinnet and acting NYS Director General Matilda Sakwa last month ended lobbying from merchants who wanted to be awarded the tender. It is not clear how much police will pay for the work.
A team, popularly known as Uniform Committee, arrived at the deep blue colour for the General Duty personnel.
The process of getting the new uniform started last March, when President Uhuru Kenyatta was briefed on proposed changes and gave a green light on the same.
On September 13, Uhuru made major changes in the police service and unveiled the uniforms. Part of the changes was that Administration Police be made Regular Police.
Boinnet has told commanders to be ready for the changes anytime within a month.