'Woman-eater' quip lifts lid on judges' humour streak in courts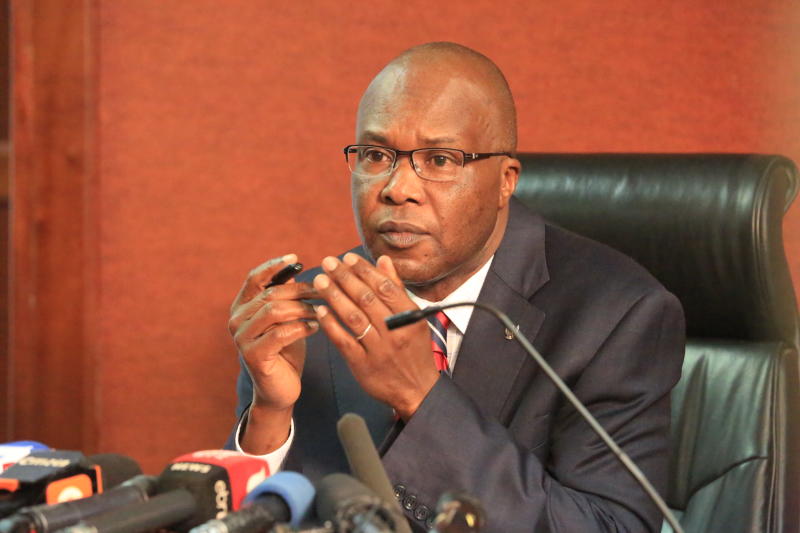 When Justice James Wakiaga described an accused as a "woman-eater" last week, he was riding in good company of judges who relish in one of their rare privileges - depicting situations.
He was also joining another rare club of judges whose pronouncements have birthed national talking points and popular catchphrases.
"The picture that emerges from the prosecution's evidence as set out herein above, and that the bail report of the accused, is that he is a male version of slay queen. Which for lack of better terminology, I will call a woman-eater," Justice James Wakiaga said.
Comic level
Last year, Justice Eric Ogola put paid to Jubilee's constant harassment of Mombasa Governor Hassan Joho, and did so in style. Saying the investigations into "Sultan's" educational background had reached "a public comic level", he described the situation thus: "He has been investigated up to his primary school. I should think that the next level of any investigations in this matter will probably go to the hospital where he was born. Or perhaps the investigations will look for the schools attended by the applicant's ancestors," he said.
Although he added the rider that his views were not meant to bring comic relief to the proceedings, his descriptions on Joho's situation were certainly comical in and of themselves.
"In recent times, the applicant has been called the Sultan. Although Kenya does not have the Sultanate title, the title evokes historical emotions especially in Mombasa, with a possible future relevance, if history were to repeat itself."
He then went on a 1,115 words extrapolation titled "The Sultanate", giving 1,000 years of history of the title, in the end stating:
"The above is the brief history of the Sultanate, a title which for now 'seems to be firmly held' by the Applicant. Whether the Applicant Hassan Joho, the current governor of Mombasa, will be the next Sultan, only time will tell."
And paraphrasing a famous statement by former Chief Justice CB Madan, he told Joho to lift up his eyes and thank God that Kenya is now a total democracy.
Justice Madan himself was a master of prose. In the judgement quoted and in which, he together with two other judges - Justice Aganyanya and Justice Gicheru - saved Stanley Githunguri from similar harassment as Joho's, the intro was epic stuff.
"These proceedings have already earned so much notoriety that the laurels have become withered."
They proceeded: "The applicant is an accused man. The public mind is an impressionable organ and the morbid usually attracts."
They poked holes into the prosecutions "implied threats", "gratuitous advice" and "bundle of opinions". And they qualified their opinion in unmistakable style: "In our job, we have been constantly engaged for a long time in gauging the minds of people who appear before us by reading and we try to assess, their thinking process. The analytic nature of our work has endowed us with increasing our insight into the minds of people which enables us to assess patterns of human behaviour."
The conclusion was the famous line often quoted in courtsand reproduced by Justice Ogola in the Joho case.
"Stanley Munga Githunguri! You have been beseeching the Court for Order of Prohibition. Take the order. This Courtgives it to you. When you leave here raise your eyes up unto the hills. Utter a prayer of thankfulness that your fundamental rights are protected under the juridical system of Kenya."
And then there was Justice Juma Chitembwe who fell into a line of fire when he appeared to lower the threshold on defilement in a ruling. Throwing caution on the need "to live in the factual reality", the judge said young girls were starting to engage in voluntary sexual intercourse at very young age.
"The intention of the Sexual Offences Act as pronounced on its preamble is to protect all persons from harm from unlawful sexual acts. If the complainant has been having sex with the accused for some time, there would be nothing to protect."
"Even if the accused is sent to prison, the complainant, having exposed herself to sexual habits, will continue with the sexual trend with other people," he said.
But Justice Richard Kuloba took the crown in 2001 by sticking it on lawyers in a brazen Shakespearean swipe:
"They are not merely hungry and unscrupulous, they triple satanic depravity with wicked greed and ever increasing ethical decadence. Their number grows by the day."
Befitting description
He was not done: "The few occasions of serious abuse now comes with cruel ravishment. The wrongs done are in a litany which stretches like Banquo's line of Kings, to the crack of doom."
In an election petition case earlier this year pitting Kibwezi East MP Jesica Mbalu against her competitor Philip Kaloki, Justices Mohamed Warsame, Patrick Kiage and Otieno-Odek had quite befitting description of the loser.
"For a professor like the appellant to abandon class and books for politics is an act of political bravery and like most brave acts, it left the professor unguarded and alone," they said of Kaloki.
To seek a political office while risking the comfort of being a professor portends a clear, immediate and absolute danger with financial and psychiatric consequences, they advised while contending that "politics is not a fireside chat."
"As we all know professors have ultra-meticulous taste for perfection. The dress, mind and manner of a professor reflects a sense of self-worth and importance. But politics is a dirty game which does not recognise and reward that immaculate and rather formal education," they said.
They also concluded that a man or woman faced with the dilemma of huge legal costs against his pride as Kaloki "requires psychiatric counseling, religious comfort and family support."
In a different case involving lawyer Miguna Miguna, Justice Warsame had quite an intro for his judgment "Miguna Miguna is not an ordinary folk; he was a key aide and the Prime Minister's advisor on Coalition affairs. As we all know, life is full of conundrums."
He claimed Miguna "is a man who exhibits mental and emotional feat in his defence of issues and principles dear to him. He is a man who is likely to ask sharp, propping, confrontational and sometimes sardonic questions."
He picked on Miguna's newspaper articles, saying they were salted down with analogies but sometimes lacked wit, described him as credibly energetic, unpredictable, brilliant and a man living in a mental darkroom.
"He is going to go down as an absolutely historic figure."