Is the position of deputy chief justice most jinxed?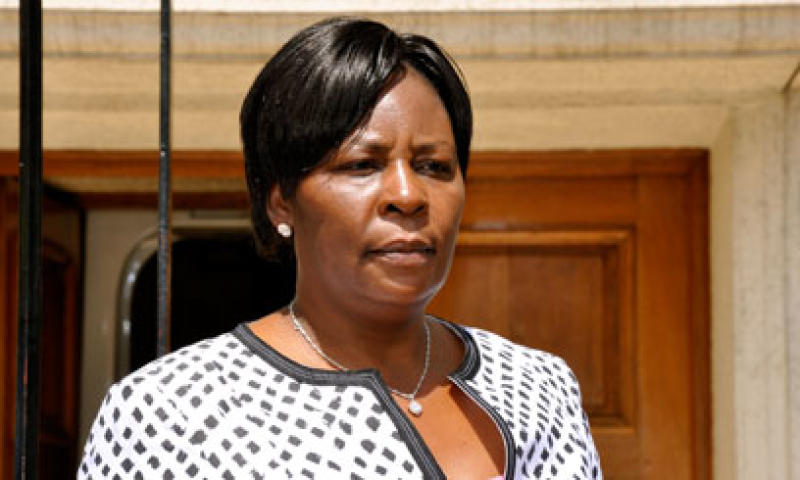 Deputy Chief Justice Philomena Mwilu's arrest and impending prosecution has elicited debate on whether the seat is jinxed.
Justice Mwilu's predecessors, Nancy Baraza and Kalpana Rawal, did not have it easy either.
They both left the office on a sour note after bruising legal battles, their attempts to retain their jobs failing.
This trend is worrying to proponents of gender equality who managed to have the seat reserved for women in the event the Chief Justice is a man.
Lawyer Eunice Lumallas yesterday said the history for women holding high positions in the Judiciary was bad.
"Whether the position of DCJ is cursed or not, what is happening is unfortunate. But women should remain confident to serve in high office. What has happened to our three deputy CJs means women must continue to prepare hard for some of these big roles," said Ms Lumallas.
Ms Baraza became the country's first deputy CJ in June 2011 but lasted for only eight months before leaving the office unceremoniously.
Her woes started on December 31, 2011, when she was accused of assaulting a guard, Rebecca Kerubo, at the Village Market mall. She was accused of brandishing a gun, pulling the guard's nose and threatening to shoot her.
The Judicial Service Commission found that she had engaged in misconduct and recommended to then President Mwai Kibaki to constitute a tribunal to investigate her.
What followed was a protracted court battle to challenge the tribunal. However, Baraza lost the case when the High Court allowed the tribunal to proceed.
The seven-member tribunal, chaired by retired Tanzania Chief Justice Augustino Ramadhani, recommended to President Kibaki to remove the DCJ from office after it found that her conduct had brought disrepute to the Judiciary.
The tribunal ruled that her behaviour amounted to gross misconduct and declared she was unfit to hold office. Baraza resigned on October 18, 2012 after her appeal at the Supreme Court.
For retired Justice Rawal, her term ended when she was retired after attaining the age of 70. Rawal was appointed in June 2013 to succeed Ms Baraza when she was aged 68 years.
Two years later, the JSC served her with a retirement notice but she went to court arguing she was appointed under the old constitution, which allowed her to retired at the age of 74.
Her lawyers, George Oraro and Kioko Kilukumi, argued that replacing her was illegal since her appointment was not subject to the current Constitution, which limits the retirement age of judges to 70 years.
Justice Rawal was appointed in 2000 to serve as a High Court judge.
She argued that several judges who faced similar disputes about their retirement age were allowed to serve until they were 74 and that singling her out was discriminatory and an abuse of power.
Her contention was that the JSC was removing her from office after initially allowing judges appointed under the old constitution to serve their full terms.
Rawal's battle to stay in office longer ended when the Supreme Court dismissed her appeal, paving the way for the appointment of Justice Mwilu.