29 supervisors demand Sh3.9 Million from NYS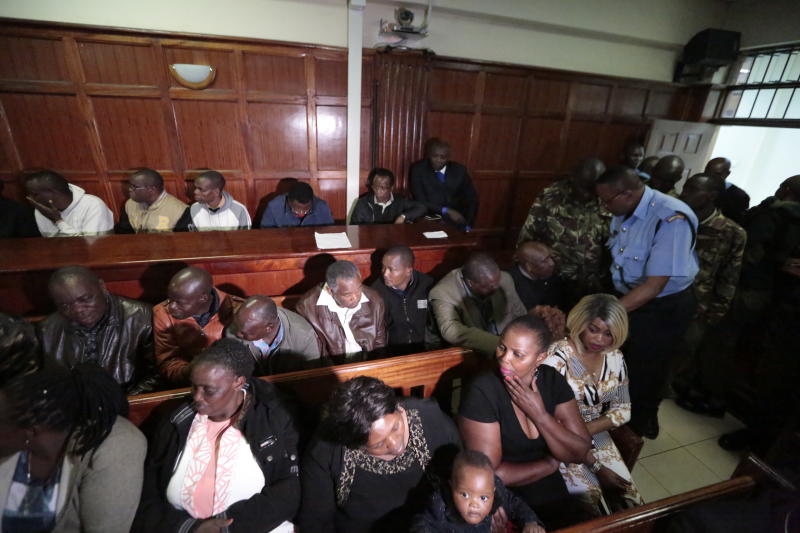 Twenty-nine supervisors of the defunct National Youth Service (NYS) slum upgrading programme want the Government to pay them Sh3.9 million in arrears.
They accused authorities of ignoring them when the programmed was discontinued.
Speaking on behalf of his colleagues at a press conference yesterday, Chrisanthus Baraza said the Government had ignored their pleas after the NYS funding was scaled down in the wake of corruption claims.
He said each supervisor was entitled to Sh1,000 per day for three phases of the project but was paid only for the first phase. He said they deserved to be paid because "we did our work before the programme was discontinued in November last year. We are demanding Sh137,000 each from NYS after working for four-and-a-half months."
Mr Baraza said the supervisors were cash-strapped and could not even afford medicine.
"We have tried to meet Government officials in charge of NYS to no avail. It seems they have forgotten us," he said, adding that on October 29, 2017, they were promised their dues after processing and approvals but the project was stopped on November 1 without any further communication.
An official at the NYS office in Nakuru, who declined to be named, said all payment details were submitted to the relevant ministry in Nairobi. He did not say when this was done.