Fired investigator links EACC chief Halakhe Waqo to corrupt deals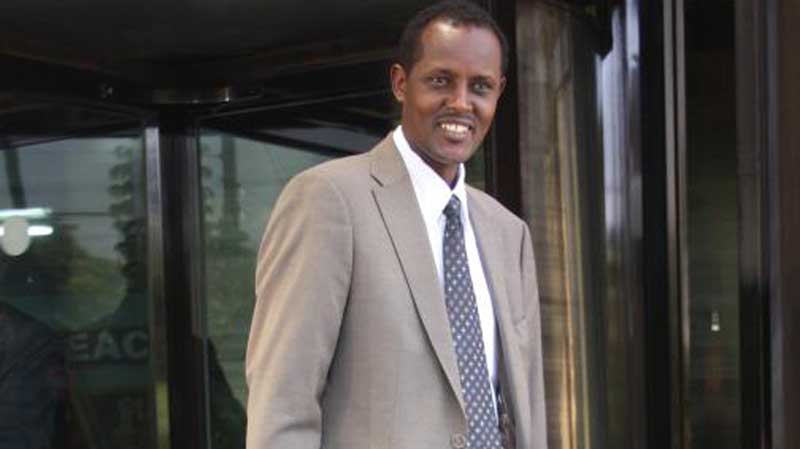 A former Ethics and Anti-Corruption Commission (EACC) investigator has linked the anti-graft body's Chief Executive Officer Halakhe Waqo to the controversial acquittal of individuals associated with the 2015 National Youth Service (NYS) scandal.
Adan Moro Guracha, through a suit filed at the Employment and Labour Relations Court to contest his sacking, alleged that Mr Waqo interfered with several corruption cases by receiving kickbacks, including allegations that he was paid Sh300 million to end the first NYS scandal that led to the loss of Sh796 million.
Mr Waqo has however refuted the allegations, saying they are part of a wider political scheme to hound him out of office. "They are same old political wars with unfounded allegations against me. I have already instructed my lawyers to file a comprehensive response and a defamation suit for tarnishing my name," said Waqo.
Guracha was fired last year from the commission, where he worked as Intelligence Officer 2, for absenteeism.
Sugar scandal
He claimed in court papers that Waqo was also involved in the tax evasion sugar scandal and last year's Mombasa County garbage collection tender scandal where he allegedly pocketed Sh60 million.
"While carrying out my duties, I came across sensitive information linking Waqo to the NYS scandal of 2015/16 in which he played a major role in bringing the case to a premature end,'' he said.
According to the former investigator, the internal lifestyle audit revealed the CEO invested illegal NYS proceeds to a tune of Sh300 million in six storey buildings in Isiolo County, and that the land on which he constructed the building was allegedly grabbed from the Ministry of Public works.
He also linked the EACC boss to a Lamu Coal Power Plant compensation case, further claiming that he was threatened after tabling information linking a company called Dido and Sons Ltd to compensation fraud after allegedly receiving Sh100 million.
According to Guracha, his last assignment with EACC was in September last year. He says in his court papers that he was involved in conducting investigations into sugar import tax evasion case in August and September 2017 by two container freight stations, Interpel and Focus. The court papers also say that the two companies are owned by Feisal Abbas who is allegedly Waqo's business partner and associate.
Tax evasion
He claims that he received information from the Mombasa EACC regional boss who allegedly sanctioned investigations but he hit a road block put up by Waqo.
"The CEO could not allow me to continue with investigations since he was directly a beneficiary of tax evasion. This was after the owner and manager immediately called and complained to the second respondent," he claimed.
Guracha wants to be reinstated, claiming he was fired for failing to toe his boss's line. "I was always present at the workplace save for the days when I was on field duties, official leave or sick and ailing, with express consent of my supervisor," he said.
The court gave Waqo 21 days to file his response before setting a hearing date.