Fresh intrigues at Kenya Ports Authority as new boss struggles to settle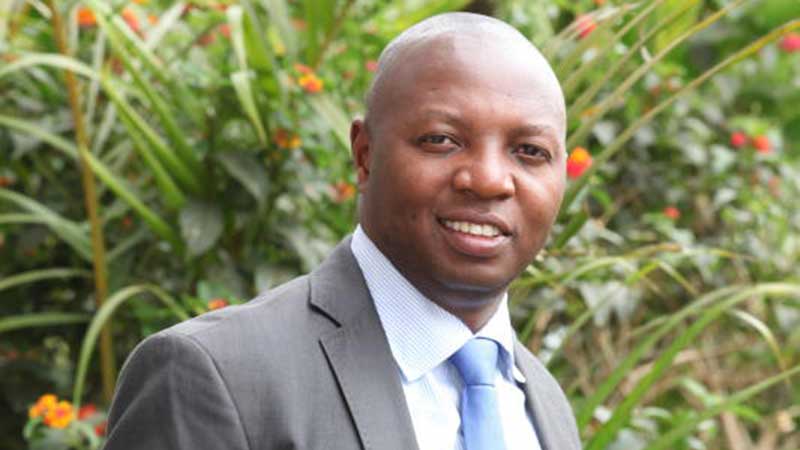 Within days of his appointment to act as Kenya Ports Authority (KPA) Managing Director, a request was made to allow Dr Daniel Manduku to move in to his new post with key staff members.
Documents in our possession indicate three employees were recommended to move with Dr Manduku from the National Construction Authority (NCA), which he led until his recent appointment to KPA.
The document dated June 4 shows that secondment of employees from one organisation to another can only be authorised "upon the request of the (receiving) Authority and will be approved only by the Managing Director or the Board subject to the employee's grade."
Until May 30, Dr Manduku was Director General of the NCA. In 2016, he tried and failed to become MD at KPA after scoring less than 58.2 per cent in interviews conducted to replace Gichiri Ndua.
Catherine Mturi Wairi emerged top.
Three years later lady luck smiled and Manduku was made acting MD, following the board's ouster of Mrs Wairi.
Dr Manduku arrived at the port at god-speed but ran into headwinds when two suits were filed against Mrs Wairi's ouster. One suit by a petitioner, Emmanuel Chengo, resulted in a court order suspending the May 30 board decision and reinstated Mrs Wairi pending the determination of the substantive case.
The two suits want the May 30 decision nullified on the grounds many of the board members who removed Mrs Wairi and brought in Dr Manduku were in office illegally, their terms having expired in April.
The petitioners say other ineligible people sat and participated in the May 30 meeting, tainting it with illegality.
On Wednesday, the state threw a spanner in the works when it appointed retired military man Joseph Kibwana as board chairman to replace retired Maj Marsden Madoka whose term ended mid April. Five new board members were appointed alongside Kibwana.
Dr Manduku obeyed the court order and has stayed away from port functions but Mrs Wairi has not set foot there since the Tuesday's order.
Meanwhile, the Saturday Standard has established that Dr Manduku's request to move with some of his staff at NCA is awaiting approval.
According to a letter dated June 4 from NCA's General Manager for Human Resource and Administration department, Dr Manduku moves to Mombasa with an executive secretary, Francisca Obonyo, personal assistant Maureen Kimani and driver Tunis O Maisiba.
The letter indicates these employees were deployed from NCA after a request by KPA. The letter is addressed to the KPA managing director.
It is not clear when KPA made these requests but the letter requesting the formal deployment of the three from NCA to the port shows it was written on June 4 by the head of Human Resource department at KPA.
The letter to the MD appears to be a request to Dr Manduku to approve the deployments from NCA. It advises the MD that only he or the KPA board can approve the secondment.
"An employee on secondment will be paid his salary and other allowances by the organisation in which he is deployed," says the letter.
Meanwhile, a separate document shows that following the 2016 recruitment, Dr Manduku did not convince the board that he could be MD.
A statement released by Transport Cabinet Secretary James Macharia on July 12, 2016 shows Mrs Wairi emerged top with 72.5 per cent while Eng Joseph Atonga came second with 68.75 per cent. Stanley Chai was third with 58.2 per cent.
The statement announcing the results did not state what other contestants scored but Macharia described the interviews as "a very rigorous recruitment process" conducted in "accordance with Section 5 (i) of the KPA Act..."
Yesterday, KPA filed a reply at the High Court for orders to quash Tuesday's conservatory order reinstating Ms Wairi.
Lawyer Cecil Miller for KPA also wants Justice Erick Ogola, who gave the order, to find that his court has no jurisdiction on this matter and that it belongs in the Employment and Labour Court.
On Thursday, Chengo's lawyer Gunga Mwinga warned the new board chairman and members not to contemplate sitting to discuss any matter touching on Wairi or Manduku or engage in any discussions regarding the May 30 events
To fight drought, involve communities
According to the latest information from the Meteorological Department, rainfall will be poorly distributed in April, May and June, and this will have a serious impact on agriculture