Pain for victims of dog bites as shortage of Anti-Rabbies Vaccine bites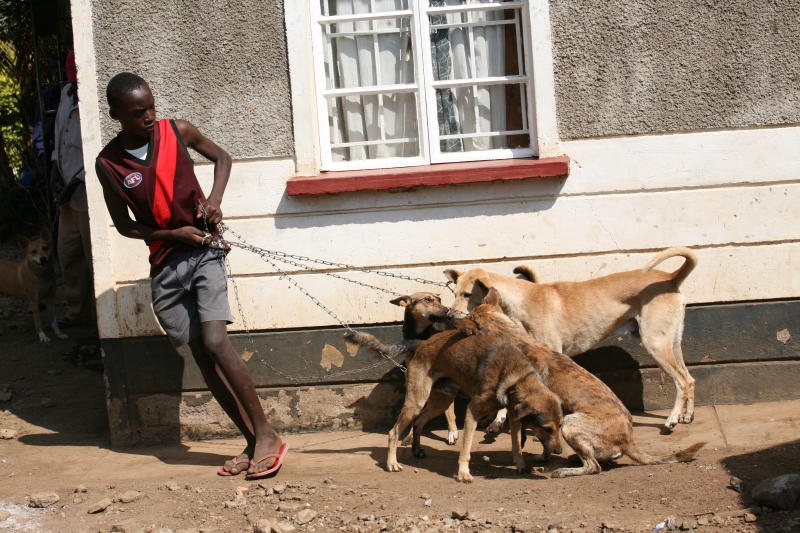 Veterinary doctors are asking the two county governments to ensure that public hospital stock rabies vaccines following a rise in dog bites in the regions.
The vets who spoke to The Standard yesterday painted a disturbing picture of victims left to die in untold agony at home as rabid dogs continued to roam the villages.
Figures from the Siaya county government put the dog population at over 320,000 while Kisumu is estimated to have an even larger number.
In Rarieda, The Standard team found dog-bite victim Margaret Ogendo, 56, in pain as she cleaned an open wound on her left leg. She had been bitten by three dogs on Thursday.
"I went to the nearby health facility but they did not have the rabies vaccine. I am in a lot of pain," Ms Ogendo said, adding that she had resorted to using herbal medicine to ease the pain but she was not getting any respite.
But even when it is available, the rabies vaccine is too expensive for the villagers. A single dose in the public hospitals costs Sh1,500, and a dog-bite victim needs five doses, adding up to Sh7,500.
George Amollo, another victim, said although he had money for treatment, all the health facilities he visited in Siaya had no vaccine.
"I visited five sub-county hospitals but did not find a single dose of the vaccine. I have bought painkillers to ease my pain although the wound is still bleeding," said Mr Amollo.
Bondo sub-county veterinary officer Mark Otieno said the county suffered from a high prevalence of rabies, with more dog bites reported every year.
"One household is estimated to have at least three dogs, which are not trained in most cases."
Mr Otieno noted that the county government carried out mass dog vaccinations every year to eliminate rabies but the rising dog population made the task harder.
"The birth rates are too high. Within two months we have a population of new puppies that have not been vaccinated."
Head of the Zoonotic Diseases Unit (ZDU) Mathew Muturi told The Standard that there were challenges in rabies diagnosis and in estimating the true burden of the viral disease.
He said the county government was working in collaboration with ZDU and the Kenya Medical Research Institute to get valid data on the true picture of the disease.
To fight drought, involve communities
According to the latest information from the Meteorological Department, rainfall will be poorly distributed in April, May and June, and this will have a serious impact on agriculture