Youth groups protest against British army in Archers Post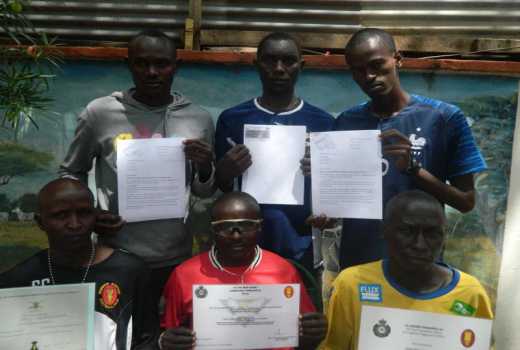 Youths from Archers Post, Samburu County, are protesting against "illegal employment policy" and being exposed to danger at the British Army training field where they work.
The youths want the government to intervene and have them permanently employed, saying they work for three months before being laid off and re-recruited a month later.
The groups, comprising 46 youth, claimed they were employed by the British Army Training Unit in Kenya (Batuk) in 2010, but cartels in Archers Post and Nanyuki have made it difficult for them to be hired permanently.
Documents seen by Sunday Standard reveal that the youth were trained in collecting exploded and unexploded ordinances (UXO), live bullets and cartridges and identifying, marking and clearing of UXO and combating fire.
The British Army trains in jungle warfare in Laresoro near Archers Post in Samburu and Mukogodo near Dol-Dol in Laikipia. They recruit Kenyans to assist clear UXO left behind after exercises. Others work as range wardens, cleaners, cooks and store keepers.
lfred Lepalo and Thomas Lekupuny, the respective chairmen of ranger walkers and fire beaters, accused Batuk of contravening Kenyan labour laws by laying them off every three months.
"Some of us have worked for 10 years and instead of promotion or longer contracts, we get kicked out after three months. We are paid in cash instead of bank accounts or mobile money transfer," they said in a statement.
Batuk, they said, does not recognise Kenyan public holidays and require them to work on weekends.
They said they are not provided with safety gears like boots, gloves, goggles and metal detectors.
But in a statement, British High Commission Spokesperson, Alice Simpson, said Batuk takes all necessary steps and conducts training to minimise risk of accident or injury to casual workers.
''Batuk employs casual staff to assist with fire beating and range walking when needed in support of military training.
"Recruitment of casual staff from this area is done through the 31 Community Zones co-ordinated through the Archer's Post Community Welfare Office. Through their employment, Batuk helps support the local economy in Samburu,'' she said.