Lawyer was strangled, hit with blunt object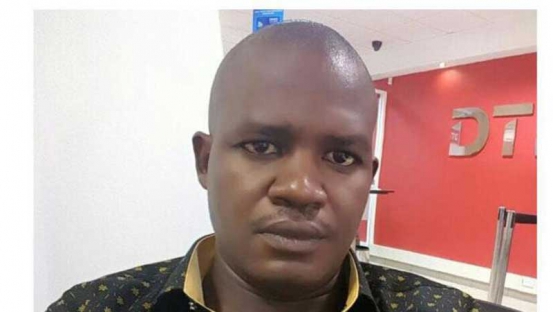 Sordid details have emerged on how another lawyer Jared Ratemo died in the hands of unknown people last week.
The lawyer, who worked with the Kenya Revenue Authority, was tortured, strangled and injected with an unknown substance, a post mortem report shows.
He was hit several times with a blunt object on the head, face and neck, blows that could have been fatal. As if this was not enough for his killers, they also crushed his private parts, indicating that his last moments on earth were excruciating.
Samples from Ratemo's body will be taken to the government pathologist to isolate and identify the substance that was injected into his body.
The killers dumped his body along Mombasa Road presumably to cover up the gruesome murder. Ratemo's murder occurred as the legal fraternity tries to come to terms with equally chilling killings of other lawyers.
Last year, the bodies of lawyer Willie Kimani, his taxi driver Joseph Muiruri and his client Josphat Mwenda, were found dumped in a river in Donyo Sabuk.
Last month, Joseph Lubya, the Mumias Sugar Company Legal Manager, was killed at his home in Lukusi village, Matungu sub-county.
Ratemo was a supervisor in Customs and Border Control Department of KRA's Mombasa office.
The Law Society of Kenya (LSK) on Thursday condemned the murder, saying the lawyer may have been killed because of the investigations he had been conducting at KRA.
"The circumstances of Ratemo's demise point to a most foul murder at the hands of people he was familiar with," LSK President Isaac Okero said.
LSK members called for speedy investigations into the death.
"It is another sad day for the legal fraternity. We get tired of going through this cycle but we will not tire from asking the government to do its job and ensure the safety of all citizens. And as helpless as this sounds, we still will urge the police to urgently commence investigations and bring Ratemo's murderers to book," lawyer and Nairobi Senatorial aspirant Edwin Sifuna said on his Facebook page.
Pressure from the legal fraternity forced the Director of Public Prosecution Keriako Tobiko to direct the Director of Criminal Investigations to start an inquiry into Ratemo's death.
Okero said the circumstances of Ratemo's demise point to a most foul murder at the hands of people he was familiar with.
Nairobi police boss Japheth Koome said all indications were that Ratemo was murdered elsewhere and his body dumped along the busy highway. He also said that the police have launched investigations into the killing.
It has been established that the lawyer parted ways with his wife at 7am in Ngara on Tuesday where he boarded a taxi to town to meet some people regarding a work-related matter he was investigating.
He was scheduled to be on a mid-morning flight to Mombasa but his phone went off until Wednesday morning when his body was discovered on Mombasa Road.