Gunmen kidnap three teachers at Dadaab refugee camp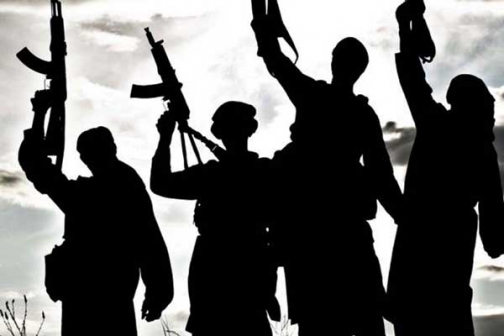 Gunmen raided a school in Hagadera, Dadaab refugee complex, Garissa County and kidnapped three teachers.
The attack took place Wednesday dawn at about 1am and involved three gunmen. They kidnapped teachers from Udha Academy after shooting to the air twice.
Those kidnapped were identified as Isaac Mwangi, Alfred Mwangangi and Isaac Kaniu.
Three other teachers managed to escape the attack by hiding from their colleagues. North Eastern Regional commissioner Mohamud Saleh said police who visited the scene recovered two spent cartridges.
"No injury was reported during the said attack but we are investigating with an aim of establishing who these people were," said Saleh.
He added they had launched a hunt on the gunmen with the kidnapped teachers.
Saleh added security agents had sealed off major point in the nearby border amid fears the victims would be taken to Somalia.
The border is however porous and it would be difficult to seal it.
In June 2012, gunmen kidnapped four aid workers from the camp and killed a driver in an attack. It was the first such attack to happen almost a year after Kenya sent troops to Somalia to hunt down Al-Shabaab militants.
Those kidnapped then were nationals of Pakistan, Canada, Norway and Philippines and were working for the Norwegian Refugee Council. They were rescued months later.
Before Kenya Defence Forces raided Somalia in search for the militants in 2011, another group of gunmen had attacked the camp and kidnapped two Spanish aid workers. The women worked for Medecins sans Frontieres and it came weeks after gunmen had abducted a British woman and French woman from a beach resorts in Lamu.
This prompted the move by KDF to raid Somalia in search for the victims and crush the militants.
The personnel have since liberated many areas from the militants.
How Trump's policy could hurt our real estate sector
American President Donald Trump is just a few weeks in office. However, in that short time, some of his policy pronouncements are sending shivers down many nations. His much publicised immigration policy is of great concern to Kenya's real estate sector.