US officials won't testify in case involving Kenyans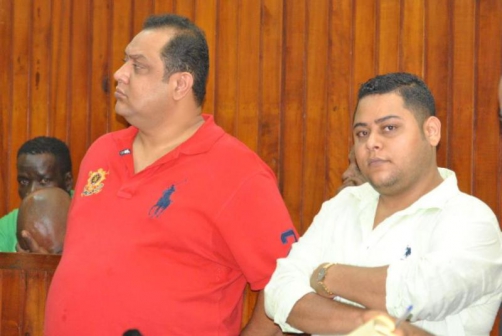 The US government has declined to honour a court order by a Mombasa magistrate in an extradition case involving the Akasha brothers.
The magistrate had summoned Southern New York Director of Prosecution Micheal Lockard and investigative officer Micheal Kellow to testify regarding a statement they had recorded in an affidavit touching on the extradition of suspects Ibrahim Akasha, Baktash Akasha, Indian Vijaygiri Goswami and Pakistani national Gulam Hussein to the US.
The four are wanted in the US to face drug trafficking charges. They were arrested by Kenyan and US detectives at the Akasha's Nyali home on November 10, 2014 on a warrant issued by the New York court.
Lockard and Kelow had sworn an affidavit implicating the four in drug trafficking in the US, but the suspects have challenged the extradition request.
Chief Magistrate Julius Nang'ea had issued the summons to the two US officials last December.
Assistant Director of Public Prosecution Alexander Muteti said although the Mombasa court had summoned the officials, the US was reluctant to comply.
"We had requested the American government to produce the two witnesses but dissatisfaction was expressed over their attendance," said Muteti.
"We have informed the US and the arrangement is from their end. We cannot confirm if the witnesses will come or not."
However, defence lawyers Cliff Ombeta, Prof Wajakoyo and Laila Lattif argued that the US was holding the court hostage and interfering with its jurisdiction and sovereignty.
"Since when did witnesses hold the court hostage? This is a serious case of interfering with jurisdiction yet it involves extradition," said Lattif.
Ombeta said the prosecution should specify to whom they served the summon orders.
On Friday, Nang'ea directed the DPP to serve the summons again to the witnesses as ordered through the DPP.
According to the Southern District Court in New York, an indictment issued by US Judge Gabriel Gorenstein on October 28, 2014 and delivered to Kenyan authorities through the US Embassy in Nairobi on November 10, 2014, says the four "are wanted to stand trial" over conspiracy to import narcotics.
The four are out on a Sh5 million bond each.
FKF/KPL in league talks
A committee to work on modalities of financing an expanded Kenyan Premier League (KPL) has been formed.