What the Opposition wants with election law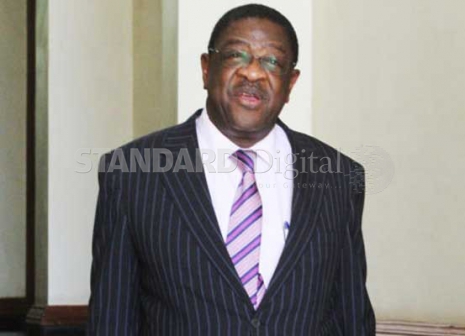 The Coalition for Reforms and Democracy (CORD) yesterday presented its case against electoral law amendments before Senate.
The Opposition tabled a minority report, in which it is, among other demands, seeking the re-establishment of the defunct Joint Parliamentary Select Committee (JPSC).
CORD senators also want the disputed section 44 on registration, identification and transmission of results through a complimentary system rejected.
Instead they want regulations developed from the current Election Law on the system to be used as provided in law.
"Cure the technical issues, which are not part of the amendments with respect to the proposed law. Delete the exclusion of the Senate's role in the next review of boundaries," they said in the report.
The Opposition has termed the Bill passed by the National Assembly as unconstitutional, insisting that it requires a tough and decisive statement, which the Senate must lead in achieving.
Making his submissions in the House, Legal Affairs Committee chairperson, Senator Amos Wako (Busia) registered his frustration in seeking a consensus on the bill, even after listening to at least 50 presentations.
BILL VOTES
"It is unfortunate that we could not agree and had to vote. Ten voted to pass the Bill the way it is and six voted against it, forcing us to append a minority report. The voting was along party lines," said Senator Wako.
His co-chair Senator Mutahi Kagwe (Nyeri), who is the ICT committee chairman, backed the bill, challenging any member of the Senate to demonstrate if indeed the country has an electronic election mechanism.
"It is wrong to say we are moving from electronic to manual. What we want is a complimentary system. A form of back-up in the event we develop some failures during election. It is also possible that an electronic mechanism can also fail," said Kagwe.
The senators agreed on 26 clauses but disagreed on nine.
The clauses agreed on include the reduction of nomination period for candidates seeking political parties from 90 to 60 days, submission of party nomination rules, party lists and nomination of political party candidates.
Other clauses the senators agreed on included qualification for nomination of candidates for parliamentary and county assembly seats, appointment of agents, approval of symbols for independent candidates and nomination of independent candidates.
The senators also agreed on the period to have public officers seeking elective posts vacate office.