Northern Kenya economic bloc makes good progress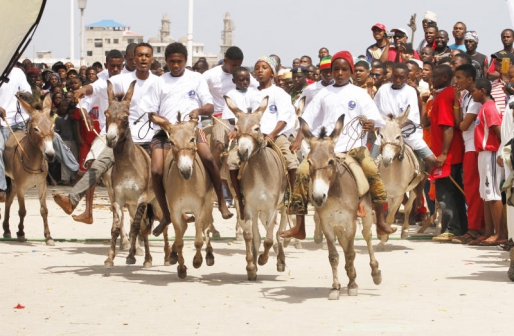 Four governors from Northern Kenya have said their economic bloc will be a game changer for a region marginalised for years. The governors said under the Frontier Counties Development Council (FCDC) they have already successfully negotiated for Sh130 billion for development of roads, provision of water and sanitation and the energy sector.
Garissa Governor Nathif Jama, Lamu Governor Issa Timamy, Tana River counterpart Hussein Dado and Marsabit Governor Ukur Yattani spoke during the Lamu Cultural Festival.
Jama, who is also the FCDC chairman, said the bloc has made good ties with development partners and was therefore meeting its agenda of transforming the seven marginalised counties.
"We are slowly achieving our agenda as a social and economic bloc despite the drought ravaging the country. We have developed good relations with development partners. We are knocking the doors of donor institutions and they are knocking ours," said Jama.
The governors flagged off the Lamu donkey races at the Lamu seafront that forms one of the attractions during the colourful festival that attracted many foreign and local tourists.
The governors said they were attending the festival to show solidarity and get time to share experiences for the benefit of the economic union.
Mr Timamy said the festival has seen many foreign tourists flock Lamu and commended the French government for recently lifting a travel advisory.
He also said the two-day tour of Lamu town by US ambassador to Kenya Robert Godec was a clear indication that security has beefed up security in the area.
"It is encouraging that the US ambassador to Kenya has been in Lamu. I want to urge foreign governments to do the same and lift travel advisories," Timamy said.