Ugunja MP Opiyo Wandayi to help put ODM's house in order
Suspended Ugunja MP Opiyo Wandayi has been tasked with reconciling Orange Democratic Movement (ODM) branches.
The legislator, who was suspended after he disrupted President Uhuru Kenyatta's State of the Nation address, will be expected to cultivate peace and harmony following the chaos that emerged in the party's grassroots polls.
Disagreements and flare-ups of violence were experienced during the elections in Migori, Kisumu, Siaya, Homa Bay, Kwale, Nyamira, Nakuru, Kisii and Nairobi. The process was called off in other regions.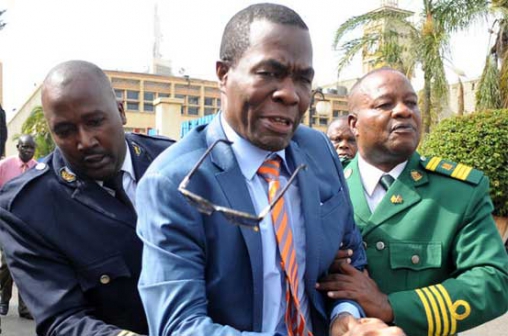 Wandayi, who might be out of the 11th Parliament for remaining session, has also been mandated to interrogate other concerns that have led to dismal performance of ODM officials on the ground, which makes it difficult to market the party and perform other party activities.
Party Chairman John Mbadi said the legislator is smart and will play the role effectively during the time he is out of Parliament.
Wandayi, who is also the ODM secretary for political affairs, said he will perform the job bestowed upon him to ensure that all the party structures are at their best.
PARTY ISSUES
"We want to strengthen the grassroots structures. I will take my time during this period I am out of Parliament to handle issues affecting my party at the grassroots level while at the same time representing the residents of Ugunja in every forum I get," said Wandayi.
Mbadi stated the role of arbitrating party issues among members is always the chairman's but he would delegate it to Wandayi owing to his position as secretary for political affairs, for a short period as the party intervenes on the Ugunja MP's suspension case.
"Wandayi is a man of energy and a dedicated party member. We resolved that before his issue is solved, he goes round and ensures all pending cases at the grassroots level are solved," said Mbadi.
He however stated it would not be Wandayi's sole role to put things in order as plans are underway to have all the National Executive Council members divide themselves into groups and rejuvenate grassroots offices.
Currently the party has 58 delegates per polling station to ensure party affairs are run effectively.
A myriad of challenges await the Wandayi-led party initiative, including lack of adequate funds in the grassroots offices.