Lamu, Tana river get Sh200m as North Eastern Counties left out of medical special grant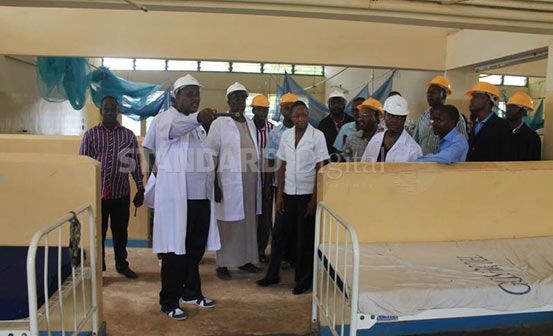 A special grant of Sh200 million has been proposed by the treasury to be disbursed to counties of Lamu and Tana River to reinforce capacity of two major referral hospitals.
According to the division of revenue bill 2016, the monies will be shared equally between the two counties by upgrading their two main referral hospitals-Lamu and Hola.
The special purpose grant has been established to support strengthening of access to emergency medical services because of the two counties proximity to the Somali border which has made the area vulnerable to terror attacks, security threats and humanitarian crises.
"The funds, to be shared equally by the two counties comprise a conditional grant to reinforce the capacity of the two major referral hospitals to provide emergency medical care to critically injured patients," read the bill in part.
It added: "The support covers medical surgical equipment and infrastructure ranging from Intensive Care Units, theatre, wards and rehabilitation facilities."
Lamu and Tana River counties have been hit by Al Shabab militia which has left dozens dead. This has been attributed to their proximity to Boni Forest said to be a hide out for the militia.
Currently, the Okoa Boni operation is ongoing to flash out the militia.
In the allocations though, core counties in the North Eastern Region namely Mandera and Garissa which have not been spared either by the militia did not receive any share of this newly established special purpose grant.
It should be remembered that over 140 students lost their lives in the Garissa University attack that shut down the institutions for months.
Due to poor health services in the area, most cases of terror attacks have to be flown to Kenyatta National Hospital in Nairobi which compromises the essence of emergency health services.
However, the government has increased amount allocated to level five hospitals which serve beyond county boundariesby 10 percent.
The bill has allocated Sh4 billion for 2016/2017 from the previous Sh3.6 billion
Cameron to meet cabinet after clinching EU deal
"I will be campaigning with all my heart and soul to persuade the British people to remain in the reformed European Union," Cameron said after securing the deal that was approved by all other 27 EU leaders.