Anglican Church suspends five clerics over homosexuality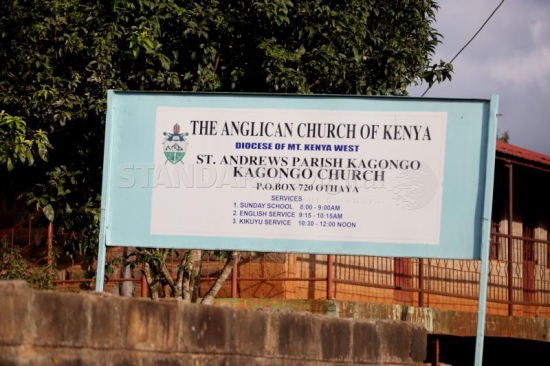 Nyeri, Kenya: The Anglican Church has suspended five clerics suspected of engaging in homosexuality. The five include a senior clergy at the Mt Kenya West Diocese.
Announcing the church's decision Thursday, Mt Kenya West Bishop Joseph Kagunda said the clergy were found guilty of the offence by a tribunal appointed to investigate them.
Addressing a Press Conference in Nyeri on Thursday, Kagunda said the five had already been given their suspension letters and removed from the roll of ministers.
The Bishop said the clerics would not be allowed to minister in any Anglican Church in the country.
"The sentences upon these clergy have ranged from formal admonition, suspension, and deprivation. The judgement has been communicated to the concerned clergy," the bishop said.
Speaking after chairing the Standing Committee of the Synod, Kagunda said the cleric had a right of appeal as stated in the Church Constitution.
"We are also giving them an opportunity to repent and reform their ways. ACK and particularly this diocese is totally against any kind of gay practices and marriage," the Bishop said.
He said the church started investigation after "a young man came seeking prayers for deliverance from guilt conscious after he was lured to participating in homosexuality activities by one of our senior clergy."