Kenyan hoteliers look to local tourists to stay afloat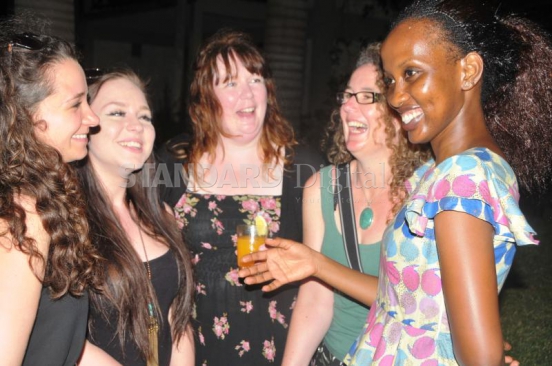 MOMBASA: Hoteliers in Coast region are now having to rely on domestic and regional tourists to stay afloat. The hotels have also been forced to cut their rates to attract clients.
Players in the sector on the Kenyan Coast said the industry was still going through a rough patch, with hotel occupancy remaining at an all-time low.
According to Kenya Association of Hotelkeepers and Caterers (KAHC) Coast branch Executive Officer Sam Ikwaye, 23 star rated hotels remain shut as a result of lack of business mainly attributed to security challenges in the region.
"Most other hotels, especially in the South Coast and Kilifi, are open as a result of conference packages on offer," Mr Ikwaye said yesterday. He said the situation was further compounded by the fact that this is the traditional low season.
"This year's low season remains one of the toughest in the history of the industry as it combines many factors. There have been job losses, closure of hotels as well as workers taking pay cuts to help sustain businesses," Ikwaye said, adding that the the time was ripe for a stand-alone ministry of tourism.
His sentiments were echoed by Diani Beach Resort & Spa CEO Titus Kangangi, who said that apart from addressing the challenges facing the industry, the Government should also assign the Tourism docket to a hotelier.
Ikwaye urged the Government to set aside enough funds to help the tourism sector, which has been on its knees for quite some time. He noted that travel advisories imposed by Western nations, namely the United Kingdom, US and Australia, have only exacerbated the situation.
"Charter arrivals at the Moi International Airport are at an all-time low, with only a handful of airlines flying to Mombasa from Europe," Ikwaye said.
He accused the Government of lacking seriousness in addressing the challenges facing the sector and questioned why the Sh7 billion initially allocated to market the country as a premier tourist destination was slashed to Sh6.5 billion.
"We only heard of the cut through the media and the reasons being given were that there were no tangible marketing strategies in place," Ikwaye pointed out.
He said individual hotel chains had since resorted to marketing their products and services directly to overseas clients, which he said should not be the case.
RICH HISTORY
The General Manager of Sarova Salt Lick and Taita Hills Lodges, Willy Mwadillo, said although Taita Taveta County had great potential for battlefield tourism, it still remained untapped.
Mr Mwadillo said the county was the battleground for a ferocious fight between British East Africa Forces and German soldiers during the First World War, but no efforts had been made to market this rich history.
KAHC Coast branch Vice Chairman and General Manager of Kenya Safari Lodges and Hotels, Silas Kiti, said they hoped things would start looking up from next month.
"We entered into some agreements with Italian tour operators who have confirmed bookings starting next month all the way up to to September," Kiti said, adding President Barack Obama's visit to Kenya next month could also help change the negative perception about security in the country.
Kiti welcomed a campaign launched recently targeting travel agents and tour operators in the gulf states.