Uwezo Fund seeks Sh6b for new cycle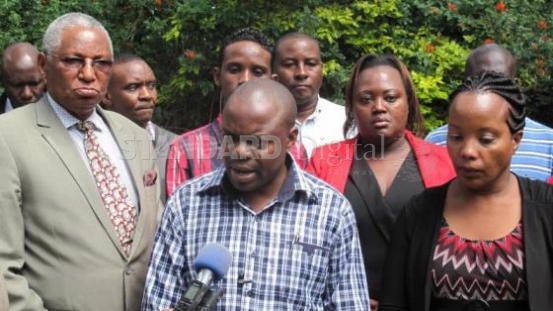 The Uwezo Fund Oversight board is seeking Sh6 billion from the Treasury for the next financial year following an increase in the number of applicants seeking loans.
The fund, which last year received a similar amount, has already disbursed Sh5.3 billion to 41,000 out of the 48,000 applicants.
The fund's acting CEO Wilfred Buyema said the amount had been disbursed to all the 290 constituencies and the balance would be disbursed in the next few months.
"We received Sh6 billion when the board was inaugurated and the money has been given out to 41,000 youths, women and people living with disabilities across the country," he said.
He said there was need for additional financing, noting that many groups had asked to be financed through the fund's system.
Buyema termed the fund as a success, adding that it was the right channel for youths to start empowering themselves economically.
"There is need to upscale the fund as it is the heart beat of the nation and the right one for young people to start off economically," he said.
Buyema was addressing the Press during a two-day board planning retreat at Enashipai Resort in Naivasha.
He said the board hired 21 service providers who had trained various youths across all constituencies.
Our budgets
"We are also here to plan our budgets as we are closing the financial year as well as considering transition for committee members whose term has expired at the constituency level," he said.
Board chairperson Wanjiru Gathira urged youths to form groups so as to benefit from the fund.
She said groups that had so far received funding were utilising the resources well and urged them to make sure that the same is repaid for others to benefit.
"Though we have not received reports of any groups defaulting, we need to emphasise repayment as the fund is a loan where all should benefit," she said.