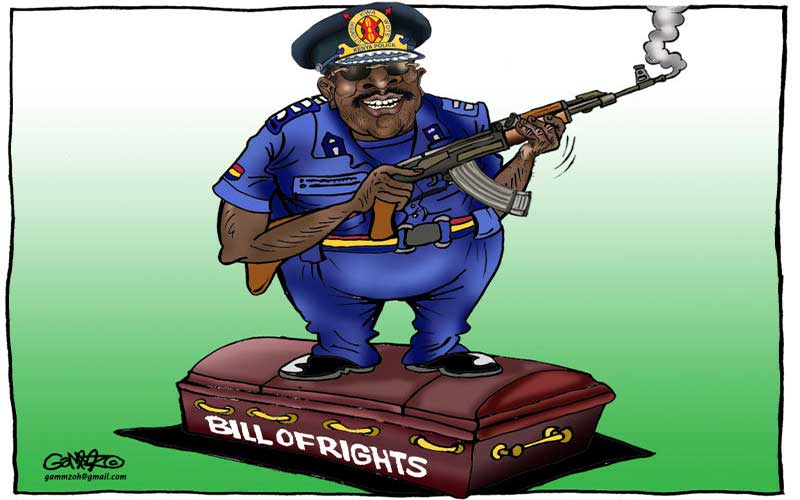 The International Day of Democracy (IDD) is observed every year on September 15, with the purpose of promoting and upholding the principle of democracy.
It is meant to strengthen and consolidate democracy by allowing people to participate in democracy, and respecting their rights and freedoms.
Democracy provides the natural environment for the protection and effective realisation of human rights. Democracy is built on inclusion, equal treatment and participation, and it is a fundamental building block for peace, sustainable development and human rights.
The theme for IDD 2020 is "Covid-19: A spotlight on democracy".
In Kenya, democracy has faced several challenges amid the coronavirus pandemic, one of them being police brutality. According to the Independent Policing Oversight Authority (IPOA), by June 5, police officers were involved in the killing of 15 people while enforcing the dusk-to-dawn curfew.
The police, without apparent justification, shot and beat people at markets or some returning home from work, even before the daily start of the curfew. In Mombasa for example, on March 27, more than two hours before the curfew took effect, police teargassed crowds lining up to board a ferry back home from work, beating them with batons and gun butts, kicking, slapping and forcing them to huddle together or lie on top of each other. It was shocking that people were losing lives and livelihoods while supposedly being protected from infection.
The brutality exhibited by Kenya police is as a result of a number of factors, including its beginning under British colonial rule, poor recruitment policies, corruption and poor accountability for police actions. Under the British colonial government, the role of the police was to protect the interest of the administration but not to serve the interest of the public.
This is why successive presidents have been using the police to advance own interests and suppress the public. This should not be the case. The main role of police is to prevent, control, detect and investigate crimes.
But in practice, the Police Service members act more like a paramilitary unit trained to deal with conflict and serious disorder. Another factor that contributes to violent behaviour is the recruitment process.
Corruption, tribalism, nepotism and professional misconduct are part of the process. Apart from physical fitness, no attention is paid to their mental and emotional state. It is unclear what training they receive but judging from their behaviours, it is a failure and should be rectified.
Kenya police is also known to be one of the most corrupt public institutions. The corruption is not simply a problem of the lower ranks, it can be found at all levels of the police organisation. This points to larger systematic problems caused by absence of checks and balances and fragile institutions. This means it is hard to hold them accountable for their actions.
This is the reason why they operate with impunity because they know they will get away with it. Abraham Lincoln said, democracy is a government of, by and for the people. Kenya cannot be a democratic state if the police continue brutalising citizens and behaving like "gods".
These acts of impunity have to stop. Kenya will be a great nation only when the police will change from being a force to being a service unit.
-Akinyi Lynn, Maseno University