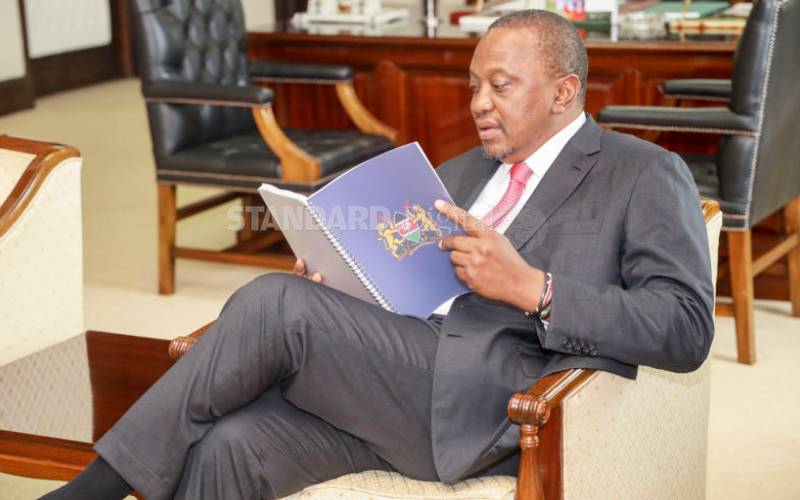 "Why are they taking that stuff away," asked a friend in utter indignation.
"Why?" I asked him sheepishly.
"But they don't belong to them?" he retorted. He was perusing through an edition of The Standard that featured a crowd of people helping themselves to free beer after a tanker lost control on Thika Road overturned.
My friend is a fine, well-mannered westerner. Like most westerners, he has been brought up in a culture that genuinely frowns upon those who take things that do not belong to them. But even for them, this has not always been the case—his forbears invaded Africa and stripped it of its resources and dismantled its rich culture. And yes, culture is at the heart of what we are grappling with currently.
So while he represents the average westerner, the people on Thika Road scooping beer from an accident scene seemingly represent the common Kenyan culture; crude, repugnant and off-putting.
Right up to the top echelons of government, our people survive by stepping on others and pulling them down. Wink and you lose your lot.
Lazy anthropologists excuse this abhorrent behaviour with the retort that we are primarily a hunter, gatherer society and tend to treat everything the way we treat free-roaming game and wild fruit and berry. Far from it.
Where I come from, even hunting has some ground rules — how to progress toward a target, who shoots first and how the game is shared.
So I refuse to link that old, good pastime to the moral decadence on display now. The thing is; most of us are inclined to behave badly no matter what.
Matters are worse because we actively refuse to link cause and effect in our actions.
We say our politics is rotten. But who designs our "bad" politics? Politics, says Daron Acemoglu and James A Robinson, is the process by which a society chooses the rules that govern it. In their seminal book 'Why Nations Fail – the origins of power, prosperity and poverty', the two identify two systems in society- extractive and inclusive systems. I am a product of an extractive system. My friend is a product of an inclusive society.
There are rules that almost always help those from his background to excel. In my case, as seen on the Thika Road accident, survival is for the fittest. There are no rules and where there are, they are applied selectively.
Here, the rules don't help restore order. It is this abhorrent culture that the Building Bridges Initiative task force christens ethos in its recently released report. The report dwells so much on it and those of you who have had the unpleasant experience of interacting with the worst of us must have sighed with great relief that someone is saying what we say in silence: Fix this bad behaviour.
The policeman who asks for a bribe to serve you when you report burglary at your house; the teacher who asks you to grease their palm to give your child good marks; the lecturer who offers marks for sex; the doctor who sends you to the lab not because he wants to be sure about your ailment but because he is looking at the bottom line; the politician who links development to support or appointment to high office to political allegiance and tribe; the clerk in hospital who - for a fee - helps you jump the long queue; the electoral official who switches tally figures are all one and the same.
The point is; nothing separates the people scavenging at an accident scene and the politician or bureaucrat dipping their fingers into public coffers: They are all taking advantage of an opportunity, a misfortune for others if you like. And therein lies the rub.
Abhorrent behaviour
The task force is quite frankly shocked by the outbreak of bad manners in the country.
But then my western friend doesn't need a new constitution to behave well and not to lay his hand on what is not his.
Embarrassed, I excused what was really an abhorrent behaviour by citing the poverty levels in the country compared perhaps to his.
Yet, I know for a fact that politeness, patriotism, courtesy, honesty and basic civility doesn't need to be legislated.
You might ask why civility is essential for societies to thrive. Civility creates unspoken rules about how we behave toward each other.
For example, giving way at a road junction or, not jumping the queue at the grocery shop or not tinkering with the election results or accepting you lost an election are all incidences of accepting to lose so as to gain. That radiant smile from the motorist you gave way to or the customer ahead of you as you pay for that airtime is worth more than money.
Yet this order assumes that everyone is bound by the same rules and that all work to promote it.
Mr Kipkemboi is The Standard's associate editor for Partnerships and Projects. [email protected]