Coal plant would have blemished our environment record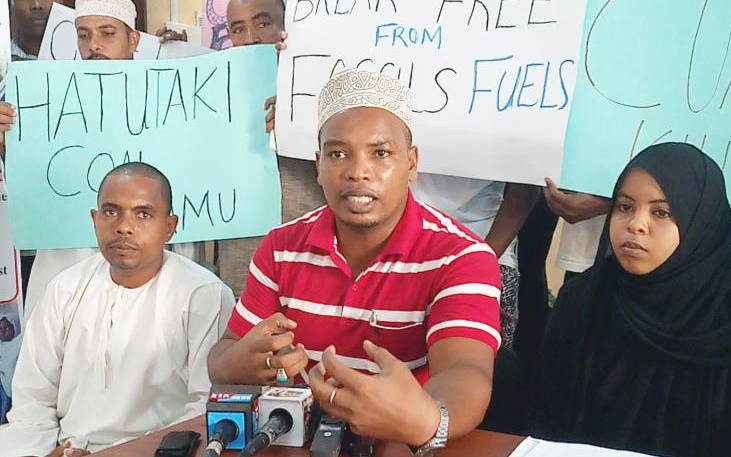 Climate change is here, and it is here to stay. We can all already feel its dramatic consequences every day. Each year, the drought's severity increases. The earth becomes drier. The Sahara expands. Animals perish because they cannot find food or water.
It is interesting to see that the problem might be part of the solution. The climate change we see today is man-made. Only mankind could have created the incredible levels of carbon dioxide responsible for the heating of the planet. What's more, as the world becomes more developed and globalised, the levels are increasing. Thus, globalisation and industrialisation go hand in hand.
Global struggle
It is not without irony that climate change is perhaps the first really global struggle. Countries from all over the world suffer. They might not suffer from droughts, but from floods or a rising sea-level. Again, the problem is how resources are distributed – if only we received some of the rain that drowned our brothers in Mozambique!
Thus, globalisation may provide the only solution to this global problem. Only intense international co-operation can slow down and stop this dangerous journey. This co-operation can only be pushed forwards by international leaders. President Kenyatta is keenly aware of climate change and its deadly effects. He is also aware of some of the solutions available to a country with relatively modest means such as Kenya.
That is why we were among the first nations to ban single-use plastic bags in order to minimise the pollution of our flora, fauna and maritime environment. There are already many worrying reports of baby fish mistaking micro-plastic for food, which might cause their deaths and completely disrupt the food chain.
With the yearly consumption of 5kg of fish per person, such a disruption is a direct threat to healthy diet of all citizens and the future of our fishermen on the shores of Lake Victoria and the coastal region.
But banning plastic bags is not the only action that puts Kenya at the forefront of the movement to save Planet Earth. In order to foster co-operation, earlier this year Nairobi hosted the One Planet Summit which brought together global leaders with one common goal; a better future for all our children.
Thus, Nairobi is on par with Paris and New York (two cities where the previous summits were held) when it comes to climate change. French President Emmanuel Macron's warm words of praise for Uhuru's bold and audacious actions for a greener future should still fill every Kenyan with pride.
Yet, our bureaucracy is vast, and it is not always clear how every decision is made. We still have a long way to go, and we must be careful not to slow our progress down by taking two steps forwards followed by one backwards.
The approval of the coal power plant on the island of Lamu is a backwards step. In a move that screams of neo-colonialism, the aptly named Power Construction Corporation of China pushed local partners to receive the necessary permits to build a power plant of gigantic dimensions. The sheer numbers leaves one speechless; costing more than Sh96 billion, the plant was to be built in an area spanning more than 975 acres and provide a whopping 1,050 megawatts of electricity.
All this in a country whose President enacted policies that put us well on track to cover our energy needs from green energy alone. Kenya's vast geothermal and hydroelectric energy resources are a precious national treasure. Their continued exploitation is an important step towards our green future. Dirty coal, being burned the world over, is responsible for 800,000 premature deaths per year around the globe, and 670,000 in China alone. The economic costs of this pollution is estimated at around $70 billion. These are truly horrific numbers.
Green future
Africa has so far been spared the devastating effects of coal plants. Fortunately, the judges at the National Environmental Tribunal understood what was at stake. They have internalised the President's vision for a green future. They have used their common sense. They have stopped these plans that would wreak havoc on one of Kenya's most beautiful tourist attractions. They, along with our President are true heroes and we should all thank them.
Mr Temba is a communications consultant