Do you think Kenya is on the precipice of a revolution?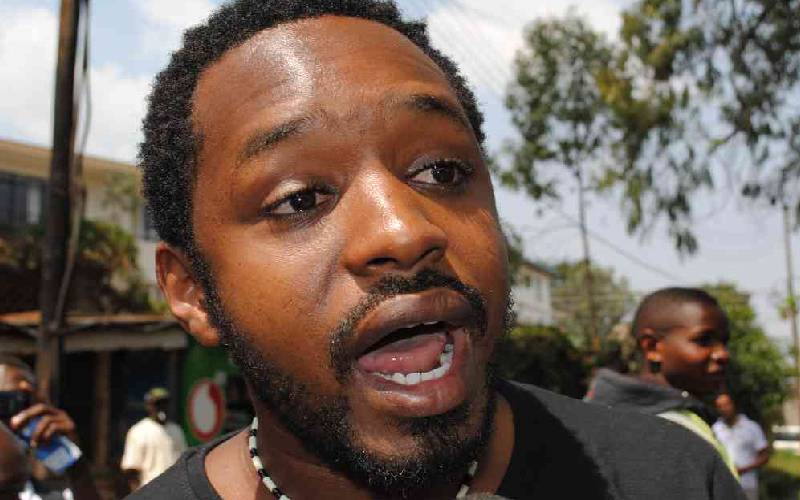 That Boniface Mwangi was arrested for merely thinking that there is a revolution coming should tell you that it is a reality.
Kenya and Kenyans are ready for a revolution and the powers that be are trembling.
You see, all the indicators of a revolution are with us; we are having a huge public debt and everyone is complaining of the high cost of living.
We are also having a 'one party' state after the handshake.
Parliament is passing anti-mwananchi laws like the fuel tax, it (parliament) approved one billion for the dubious building Bridges Initiative, billions for Huduma Namba and now, we are going to be forcefully taxed a house levy of 1.5 per cent.
We had hoped to get some relief through a promised 15 per cent salary increment but we realised that Cotu had thrown us under the bus.
The church is not speaking against our oppressive state either, but receiving Harambee money, save for a few.
Civil societies are doing stage managed protests for donor money and the common man is feeling cheated. Looking at 2022, there is no hope. There will be a change, but of thieving guard. Kenyans are against the wall, things are boiling and soon the people will pour in the streets and refuse to leave until the entire leadership of the nation is down.
They may stage a hunger strike until the international community steps in, that day is coming. The revolution was on Facebook and Twitter walls, but since they arrested Boniface Mwangi it has been actualised and it will take place.
Ms Mwangangi is a Masters student.