Opinion:Enforce rules to curb teacher absenteeism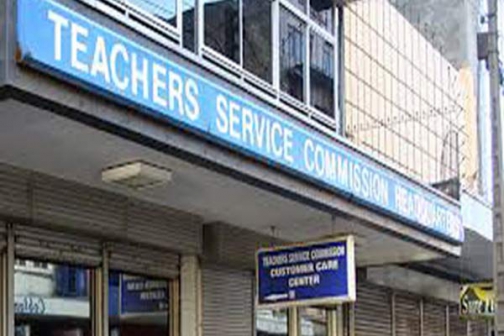 The introduction of tough rules to curb absenteeism by teachers was long overdue. Teachers absconding class to attend to private matters and businesses has been a perennial problem in public schools, frustrating school administrators, parents and education authorities.
Learners are often left to their own devices in the classroom and are greatly disadvantaged when they face the same examinations as their colleagues from well-run schools — particularly better structured private academies.
Thankfully, the Teachers Service Commission (TSC) has come up with tough rules to curb absenteeism among teachers. Under the Code of Regulations for Teachers (2015), instructors will be required to seek written permission to be away from class.

The rules also require teachers to attend conferences, union meetings and other activities only during weekends or holidays. Head teachers and principals will not be exempt—some will be required to seek permission to be away from country directors while others will have to be cleared by sub-county directors.
The attempt by the TSC to optimise learning will hopefully minimise cases where students proceed to national examinations before completing the syllabus. The monitoring of syllabus coverage will, therefore, be vital as this could determine the performance of students in examinations.
Still the TSC, which largely employs teachers in public schools, must improve its supervisory role to ensure compliance to these rules. And where head teachers collude with junior instructors to cheat on work hours, a more effective monitoring mechanism should be developed.
Far too many teachers get away with running businesses when they should be in class. While this is happening in public schools, research has shown that teachers in private schools have more contact hours with their students. Not surprisingly students in private schools tend to do better in national examinations.
Absent teachers must be held accountable when they fail to complete the school curriculum and deny learners an opportunity to grasp key learning concepts. These teachers are essentially unscrupulous.
But even as these rules are affected, every effort must be made to improve the welfare of teachers. When teachers are well taken off, they are more motivated to perform.