Key factors for Kenya to consider in dealing with the Rio disaster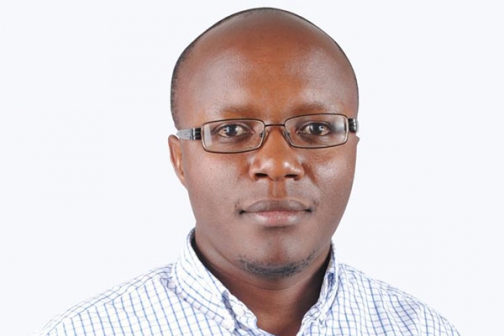 Most reasonable Kenyans would agree that our Olympics tour this year was a disaster. Athletes' coaches and other important personnel were denied entry to the Olympic Village and replaced by vacationing hangers on. And scarce resources were spent on entertaining these joyriders rather than giving our hardworking athletes their due. The resultant disaster was a self-inflicted wound that might have repercussions beyond Rio. Once we make competing under the Kenyan flag a completely thankless affair, how many of our star athletes will jump ship and obtain citizenship in other countries? What signal will that send to aspiring future Olympians? Why are we so hell-bent on destroying one of the few things that rally us around our flag?
Now, there are multiple ways of viewing the Rio disaster – which in turn would determine how we deal with it. One way would be to see it as a standard case of corruption and patronage, in which NOCK officials opted to put their mistresses, friends and families before the country. Another would be to see it as a sign of the gross disconnect between how we run sports in Kenya and what the athletes actually need to be globally competitive. And lastly, we could see Rio as a sign of organisational failure within the sports management fraternity in the country.
In the first instance, the appropriate course of action would be to prosecute and fire those who put their personal interest ahead of our athletes and the country. For such action to be meaningful it would have to go all the way up to the relevant Cabinet Secretary. When NOCK fails, it is not just an embarrassment for a few unknown people. It tarnishes Brand Kenya. And so the Rio disaster should worry Najib Balala, Adan Mohammed, and Henry Rotich, just as much as it does avid fans of track and field.
In the second instance, one appropriate course of action would be to ask what role the government ought to play in preparing our athletes for international competitions. What if we delegated some of the duties assigned to the government to private players – either domestic or international – and then limited NOCK's role purely to one of coordinating these efforts? That way, the private sector would be more nimble in reacting to the needs of specific athletes and would be wary of orchestrating total disasters as NOCK did because that would impact their bottom line. NOCK's role would be limited to approving or rejecting decisions made closer to the athletes – either by their agents or by other respectable private entity. Such a move would be tricky, especially in light of IOC rules. But at this point any curtailment of NOCK officials' discretionary powers would be in the national interest.
Lastly, the third perspective would lead to the conclusion that we need a complete overhaul of NOCK and similar state-run sports administration agencies. A lot of inputs go into generating organisational competence. First, successful organizations hire the right people for the right jobs. Second, they meaningfully delegate to specific officeholders. Everyone does the job assigned in the job description. Third, they typically have clearly mapped out principal-agent relationships that outline mechanisms for rewarding success and sanctioning failure. A casual glance at NOCK and organisations of its ilk reveals organisations designed to fail. Key personnel, including the very top leadership, are seldom hired on merit. The highest offices often hoard decision-making, leaving the actual implementers of the same decisions with little incentive to actually do their job. And no one ever gets punished even for the most glaring of failures.
As we seek to remedy Rio, let us internalise the multifaceted nature of the problem at hand, and deal with the separate elements effectively. Simply firing people at NOCK won't work if the policy environment, incentives, and organisational structures of sports management entities don't change.
LSK must step up pursuit of social good
The Law Society of Kenya's (LSK) annual conference in Mombasa has provided a forum where the role of lawyers to promote social good has been at the centre of discussions.