Kilifi residents at the mercy of hippos that roam day and night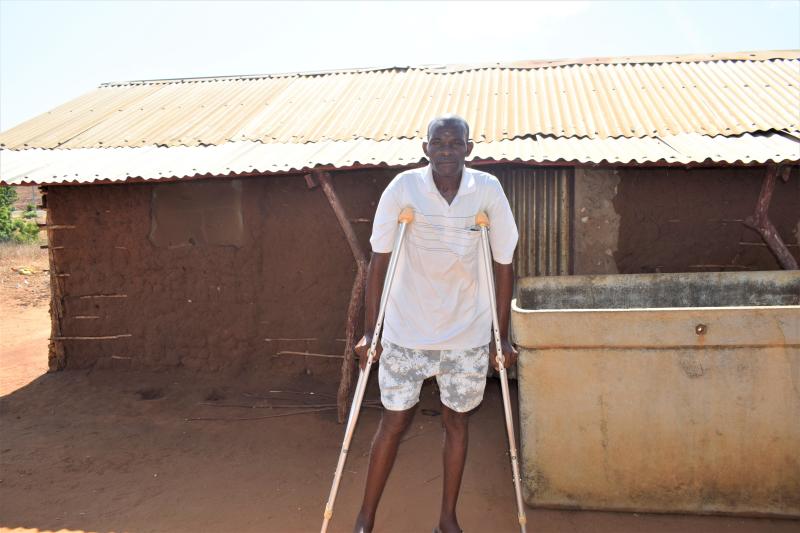 Lenox Safari Magego, 54, struggles to leave his house in Majenjeni, Sabaki Ward, in Kilifi County. The single father of seven still nurses injuries inflicted on him by a hippo last December when he went fishing at River Sabaki in the company of his two sons.
"It bit my left leg and broke it. I was admitted to Malindi District Hospital after an X-ray showed I had suffered bone fractures," says Mr Magego.
His woes increased when he failed to get assistance from the Kenya Wildlife Service and had to foot his medical bill. "The KWS officials said compensation would be processed after full recovery. I used all my savings," he says.
Mr Megego was discharged and asked to attend weekly regular check-ups, but he lacked money. "It is over a month since I went for check-up. I'm afraid I may suffer a wound infection," he says.
His children suffer. "My life is in shambles. It has brought me psychological trauma. I cannot work to provide for my family," he says, emphasising his three sons at Majenjeni Primary's needs.
"I have sold everything to feed my children. We depend on neighbours for food," he says.
Many more people in Sabaki have either been maimed or killed by hippos roaming the village day and night. The attacks are common in River Sabaki, with the victims usually found fishing or swimming. Several have been attacked at home.
The hippos also destroy crops and endanger the locals' lives. "Hippos begin to roam from as early as 7pm, so traders close business early," said a resident who only identified himself as Karisa.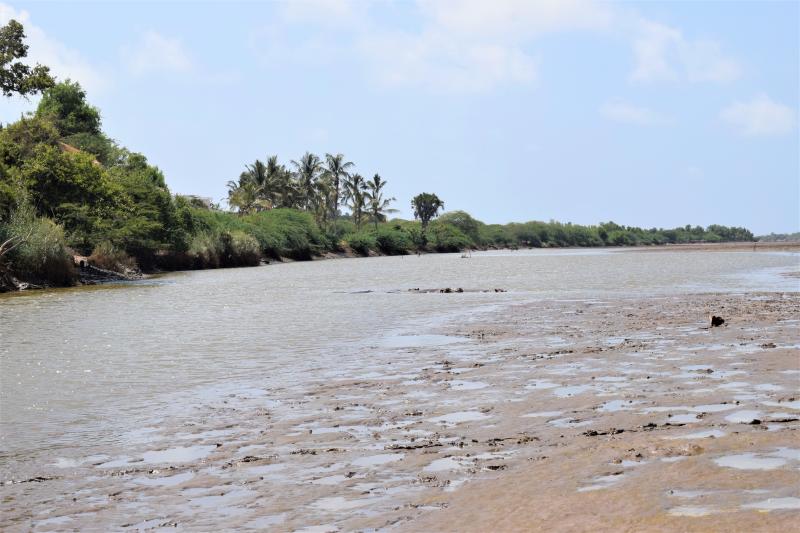 According to Mr Alex Kenga, 85, the menace started in 2000s. "The problem is in Sabaki and the whole of Magarini; those villages bordering this river. People die often, but some cases are not reported due to distance to authorities."
Mr Kitsao Kahindi lost his first born son in 2019 to a hippo. "He heard a commotion at night at the cowshed and went out to check. He found hippos fighting with the cows. They attacked him and crushed him with their jaws," Mr Kitsao says near his son's grave.
"He was the family's hope. The void he left in my heart cannot be filled. He left us four orphans," says Mr Kitsao, adding that hippos walk through his plot every night in search of pasture.
Residents say the situation is worsening, as the hippos' population grows. Residents have appealed to KWS and the State to move the hippos away. Families depend on River Sabaki's water for domestic use and irrigation. Others fish there. "This land was invaded by hippos two weeks ago and they destroyed my maize crop," says Ms Kanze Charo.
For now, 12 youth from the community have teamed up to help minimise loss of lives and crops destruction. "We have sensitised farmers to dig trenches around their farms. This way, the hippos won't jump over and destroy crops," says Mr Safari Kaingu.
Despite causing residents sleepless nights, the hippos have attracted local and foreign tourists.
Ms Jane Gitau, a senior KWS warden, says the residents ought to be vigilant as the hippos cannot be moved. "Hippos travel along the river and have found a conducive environment at River Sabaki. Being their natural habitat, where do you expect them to live? Wildlife is our heritage and we are benefiting from tourism. Let's find a domestic solution," she said.
She says compensation is only done when the incident is reported within 24 hours. "Once you report we send a team to collect evidence to make the report authentic. We also look for foot prints to establish if it's really wildlife. If reported after 24 hours, the case is likely to be disqualified for lack of evidence," she said.
According to the Wildlife Conservation and Management Act of 2013, a Sh5 million compensation is made, in case of death, to the deceased's next of kin. "Upon death, a postmortem is done, a death certificate is attached and a sum of Sh5 million is paid to the family," said Ms Gitau.
When one is injured, the person is advised to fund their medical bills and compensation is done later. "After the person has recovered, the medical officer will present the report to the County Wildlife Conservation and Compensation Committee chaired by the County Commissioner, to be scrutinised, and upon verification, it will be sent to Nairobi for verification and deliberation of the pay. This takes six months to one year. A payment will be recommended depending on the magnitude of the injury.
A permanent disability is compensated Sh3 million while a tissue injury is compensated a maximum of Sh2 million, depending on the extent of the injury," Ms Gitau disclosed.
Statistics from KWS shows that 23 deaths and 62 permanent and tissue injuries were reported in the county from 2017.