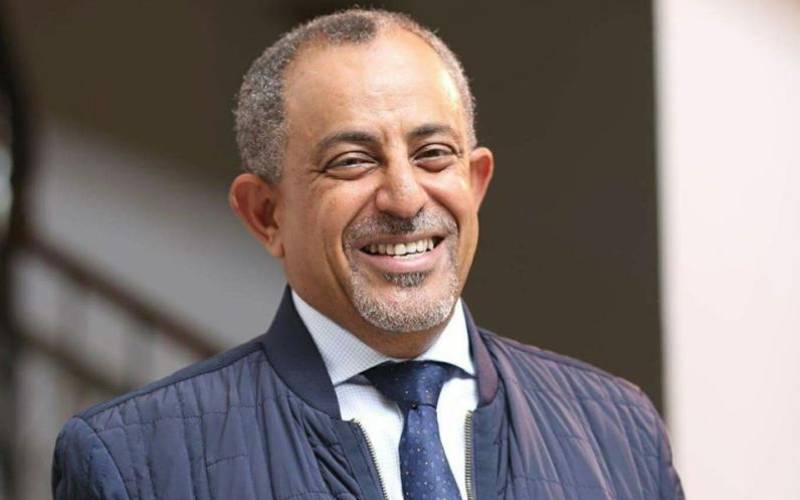 Suleiman Shahbal's decision to quit the Mombasa governor race has attracted praise and criticism amid reports that the deal was brokered by President Uhuru Kenyatta.
Leaders allied to Abdulswamad Nassir, the ODM aspirant in the race, said the decision will lead to unity in the party. But Shahbal's supporters said it will not be an automatic shift of allegiance.
Yesterday, Shahbal's head of campaign secretariat Idris Abdulrahman said he will explain to his supporters on Tuesday why he quit and rally them behind the ODM flag bearer.
"Shahbal knows that Mombasa residents' interests are bigger than his ambitions. He believes change in Mombasa can only come if ODM wins both local seats and the presidency," he said.
"Most of Shahbal's supporters and campaign team are disappointed but we must now rally behind Abdulswamad Nassir and make sure that he wins."
Meanwhile, a source privy to the talks that ended the two-week impasse over the ODM Mombasa governor ticket, said Shahbal had rejected calls to step down.
Raila chaired the talks in Nairobi but it became clear that Shahbal would not budge, a decision was made to involve Uhuru who is the Azimio chair.
"After it was clear that he would not budge. Baba (Raila) made a call to President Uhuru who talked Shahbal out of the race. He had no option really," said the source privy to the talks.
"He found himself between the sitting president and the possibly incoming president. He had no option. He is also a businessman whose empire thrives on the goodwill of the government."
In his statement, Shahbal alluded to the president's intervention saying he consulted him before he reached the decision to quit the race. He has accepted the offer to join Raila's campaign team.
"After thoughtful consideration of the needs and aspirations of the people of Mombasa, long deliberations with my party leader Raila Odinga and advice from the chair of Azimio la Umoja Coalition, President Uhuru Kenyatta, I hereby announce that I have dropped my governor bid in support of my brother Abdulswamad Nassir," said Shahbal.
Uhuru and Raila reportedly told Shahbal that his hardline stance had created divisions among ODM supporters and that he should step down given that three opinion polls had shown Nassir was ahead.
In an interview before the talks, Shahbal rejected the result of the polls insisting that ODM should use universal suffrage to select its candidate in Mombasa. He warned that shambolic ODM nominations would adversely affect Azimio la Umoja-One Kenya Alliance presidential votes at the Coast in August.
"You cannot sit in a boardroom and decide who runs and who does not. Aspirants have campaigned for the past three years because they have a burning desire to change the county even at the ward levels. This cannot work," said Shahbal.
The businessman, however, had said he would agree to consensus-building based on serious and open talks, but not to cooked opinion polls with numbers that are statistically impossible.
But Nassir said the ODM National Delegates Conference (NDC) had ratified the use of opinion polls as the second option for selecting candidates if consensus failed, and the party should stick to it.
Yesterday, Jubilee candidate for Changamwe constituency Abdi Daib described Shahbal's decision as heroic. He said Shahbal commands a huge following that should not be taken for granted.
"I support Nassir but Shahbal has a huge following. Nassir should now move fast and make sure that those supporters feel welcomed in his camp," said Daib.
Meanwhile, the criticism continues to dog UDA nominations in Mombasa. Over 30 aspirants have now threatened to run as independent candidates.
Joho's kin, Mohamed Amir, who was seeking UDA ticket for Mombasa senate and Ahmed Siyat who ran for Kongowea Ward seat, said the primaries were marred by irregularities. "It is clear that some people were keen to see some aspirants out. We have now decided to run as independent candidates and take our supporters elsewhere if the party does not intervene," said Amir.
Siyat said most UDA members were not allowed to vote after their names were found missing from the party membership register. "It was actually a scheme to deny our supporters a chance to choose their preferred candidates," said Siyat who said he will also run as an independent candidate.