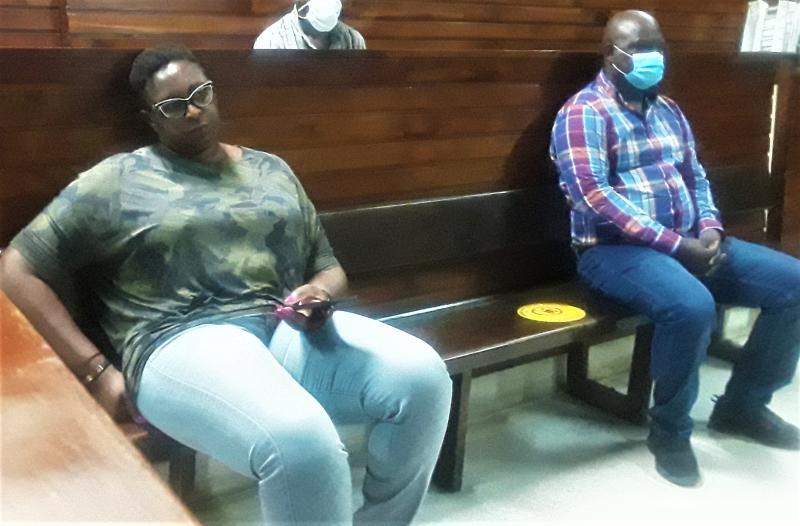 Malindi MP Aisha Jumwa's former bodyguard has opposed the legislator's application to have a murder case against them transferred to a lower court.
Mr Geoffrey Okuto, Ms Jumwa's co-accused in the murder trial, said transferring the case to a subordinate court would delay it.
He wants the High Court to expedite the matter.
Yesterday, the Director of Public Prosecutions (DPP) also opposed Ms Jumwa's application, terming it a delaying tactic.
On January 31, 2022, Ms Jumwa through her lawyer, Mr Danstan Omari, applied to have the murder case before the High Court in Mombasa transferred to a magistrate's court in Malindi.
The MP said the case would not be expedited in the High Court, claiming that judges were few.
She said the magistrate's courts have the prerequisite jurisdiction to deal with murder cases in the first instances, and that there was no legal or statutory requirement for murder cases to be heard in the first instance by the High Court.
"The applicant (Jumwa) is desirous of being heard first by the magistrate court before the matter is elevated for hearing before this honourable court as it will guarantee her the benefit of a fair trial with three possible avenues of appeal in the unlikely event that she is convicted of the impugned murder," said Mr Omari.
Ms Jumwa was charged on October 15, 2020, before Justice Njoki Mwangi alongside Okuto.
Ms Jumwa and Mr Okuto denied shooting dead Mr Ngumbao Jola on October 15 at the home of current Ganda MCA Reuben Katana.
Senior State Counsel Vivian Kambaga said yesterday that the High Court has unlimited jurisdiction in criminal and civil matters, including murder cases.
"The applicant's (Jumwa) application herein has the net effect of limiting the jurisdiction of the High Court in criminal matters contrary to Article 165(3)(a) of the Constitution," said Ms Kambaga.
Ms Kambaga also opposed Ms Jumwa's application to have an uneven number of judges to determine the application, terming it a delaying tactic.
"The applicant has not demonstrated that there exists a substantial question of law to warrant the employment of a bench of an uneven number of judges," said Ms Kambaga.
Mr Okuto said the directions have already been taken and if perchance the matter is transferred, it will be delayed through pre-trials.
He said he would be greatly prejudiced if the matter is moved to Malindi magistrate's court.