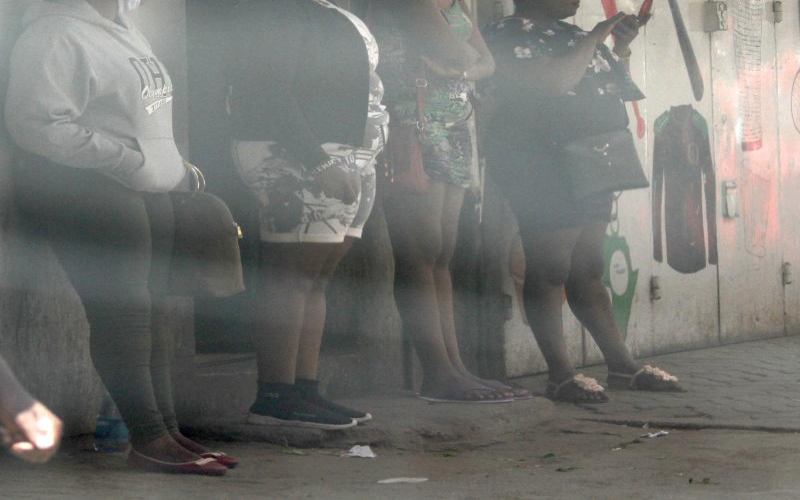 Commercial sex workers are being blamed for the spike in HIV infections in Taita Taveta county. The National Aids and STI Control Programme (Nascop) says the county has more than 2,880 female commercial sex workers.
Nascop and its partners revealed that Voi town, which is the county's commercial hub situated along the Nairobi-Mombasa highway leads with 2,261 sex workers followed by Mwatate with 331.
According to the data, collected between 2016 to date, the border town of Taveta has 227 female sex workers, while Wundanyi town has about 70.
The data contained in the Key Population Mapping and Size Estimation in Selected Counties in Kenya was collected by Nascop in conjunction with Reachout Centre Trust, individuals and institutions.
Reachout project coordinator Alfred Karisa and the organisation's Advocacy Officer Pili Saria said yesterday the information will help the government and development partners design and implement interventions that address the specific needs of the groups.
Punishable by law
Speaking in Voi town during a one-day media workshop for journalists, the officials noted that commercial sex is illegal and punishable in law.
"Sex workers and HIV/Aids scourge are on the rise and prostitution has contributed to 29.1 per cent to the infection rate. Our organisation has been providing health education programmes and sensitisation on the use of condoms and empowering those engaging in the sex business to know their status as an intervention measure to check the rapid spread of HIV/Aids," Karisa said.
The official said his organisation has been offering prevention and intervention services to those affected by drug use and HIV/Aids.
Most women have been driven into commercial sex by poverty, unemployment levels and breakdown in marriages, and that's why Reachout Centre has been economically empowering them by giving them incentives to start businesses. At the same time, Saria noted punitive laws against the sex workers, stigma and arbitrary and brutal raids remains a major challenge.
"Police have been violating the rights of the female sex workers by arbitrary arrests, harassment and framing charges against them like loitering in public places among other minor offences.